Loves Park, IL (PRWEB) April 23, 2013 --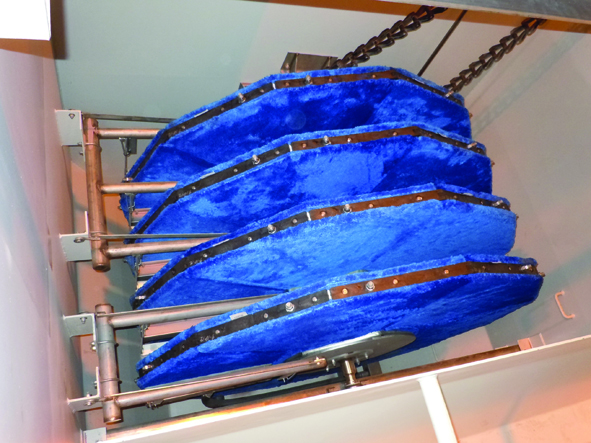 Aqua-Aerobic Systems continues to advance tertiary filtration performance by developing innovative products to improve suspended solids and turbidity removal. The latest development in the company's family of Pile Cloth Media is OptiFiber PES-14 Microfiber. The microfiber media is especially engineered to remove suspended solids, turbidity and fine particles up to 50% better than other filters or microscreen media. OptiFiber PES-14 Microfiber cloth media is ideal for fine polishing applications, and is proven to reduce total phosphorus to 0.1 mg/l or less. The ability to maintain high filtrate quality provides assurance for meeting even the most stringent effluent requirements.
The OptiFiber PES-14 Microfiber Pile Cloth Media was recently approved by the California Department of Public Health (CDPH) for use in high quality wastewater reuse applications. California is well known in the industry for having strict reuse standards. The CDPH approval process requires significant testing in order to prove consistent performance under a variety of conditions. The importance of achieving "Title 22" is not limited to the California market. Many other states, as well as other countries, require suppliers to have CA Title 22 approval. Aqua-Aerobic Systems has garnered many other cloth media and technology approvals through the CDPH. The company received its first approval for 102 Needlefelt cloth media in June 2001.
OptiFiber PES-14 Microfiber cloth media is designed for use with AquaDisk®, Aqua MiniDisk®, AquaDrum® and AquaDiamond® filters for retrofits, or new plant construction.
For more information on OptiFiber PES-14 and other available cloth media technologies, visit our website.
Aqua-Aerobic Systems is a leader in the design and manufacture of water and wastewater treatment equipment and systems for both municipal and industrial applications, worldwide. The company's technical staff and dedicated customer service have provided solutions to thousands of customers since 1969.
Read the full story at http://www.prweb.com/releases/2013/4/prweb10639986.htm