Avomeen Analytical Services Announces Its Further Expansion into Its VOC Testing Service for Cleaners, Coatings, Aerosols, and Additional Consumer and Industrial Products
(PRWEB) April 11, 2013 --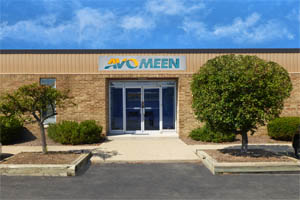 Due to ever-changing and consistently improving standards for both consumer's safety and environmental concerns, more manufacturers and distributors are having their products tested for VOC or volatile organic compounds. These compounds can be released from a variety of gases as well as some liquid and solid materials. Avomeen has recently expanded its ability to analyze for VOC's in a growing number of products
These volatile organic compounds are generally found in products such as paints, cleaners, pesticides, glues, markers, aerosols and a variety of other both consumer and industrial products. Generally these VOC's are released through use of the product such as painting a wall or spraying an aerosol cleaning product onto a surface although their release can occur while the product is in storage.
Many government and industries require VOC testing services due to the negative health effects these volatile organic compounds can cause including headaches, irritation, and damage to the liver, kidney and central nervous systems.
New instrumentation and methods obtained by Avomeen Analytical Services have allowed the chemical testing laboratory to expand their VOC analysis services to a larger variety of products.
Learn more at http://www.avomeen.com
Read the full story at http://www.prweb.com/releases/Voc-testing-service/volatile-organic-compound/prweb10624393.htm