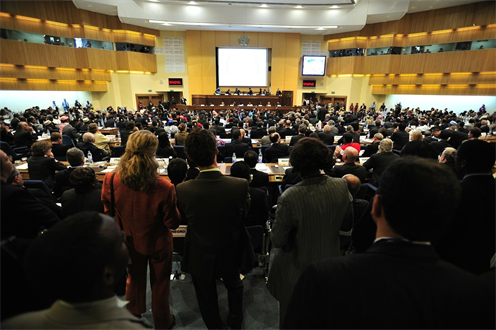 EPRI and GTI Low-Carbon Resources Initiative Surpasses $100 Million in Funding from 33 Global Partners
The Low-Carbon Resources Initiative (LCRI), a joint project led by the Electric Power Research Institute (EPRI) and Gas Technology Institute (GTI), surpassed a major milestone of $100 million in funding, adding its 33rd sponsor, Xcel Energy. This global collaboration is gaining momentum in delivering scientific credibility and objectivity to support international decarbonization.
LCRI is a unique effort across the energy landscape, leveraging the collaborative research models of EPRI and GTI to produce industry-leading results for society. This five-year initiative brings together industry stakeholders to accelerate development and demonstration of low- and zero-carbon energy technologies through transformative, clean energy research and development.
'As industry and government take aggressive action to address climate change, LCRI is identifying and accelerating low-carbon options essential to a clean energy future,' said Neva Espinoza, Vice President of Energy Supply and Low-Carbon Resources. 'Together EPRI and GTI are driving a historic effort, combining our unique technical expertise with deep experience from leading energy companies to make a net-zero future possible.'
'The strong interest in technology solutions for low carbon resources is indicative of the challenge to meeting mid-century decarbonization goals,' said Mike Rutkowski, GTI Senior Vice President of Research & Technology Development. 'We feel the LCRI will provide its sponsors with a means for the scale, leverage, and collaboration needed to address this global challenge.'
Sponsors of the initiative represent a broad spectrum of energy industry leaders committed to decarbonization. In joining LCRI, these organizations are demonstrating their profound commitment to meeting emissions reductions goals and advancing the innovative technologies needed to get there.

The body of technical work around LCRI continues to grow. A public whitepaper, 'An Introduction to Low-Carbon Fuels,' is available now for download, and a technology research plan will be unveiled in the second quarter of 2021 outlining the initiative's research and development priorities. More information and resources are available at www.LowCarbonLCRI.com.
Source: Electric Power Research Institute
---------------------------------------------------------------------------
Upcoming Events of Interest from SGO:
5th Annual Smart Cities International Virtual Symposium, February 23-24, 2021
http://smartcities-symposium.com/
Long-Duration Energy Storage Virtual Summit, March 9, 2021
http://www.smartgridobserver.com/storage/index.htm
6th Annual Grid Modernization Forum, May 11-12, 2021, Chicago
http://www.grid-modernization-forum.com
14th Microgrid Global Innovation Forum, September 7-9, 2021, London
http://www.microgridinnovation.com/EMEA/
3rd Utility Cyber Security Forum, October 6-7, 2021, Chicago
https://smartgridobserver.com/security/index.htm
8th Annual Demand Response & Distributed Energy Resources World Forum, October 12-14, 2021 in Los Angeles
https://www.smartgridobserver.com/DER-Forum/