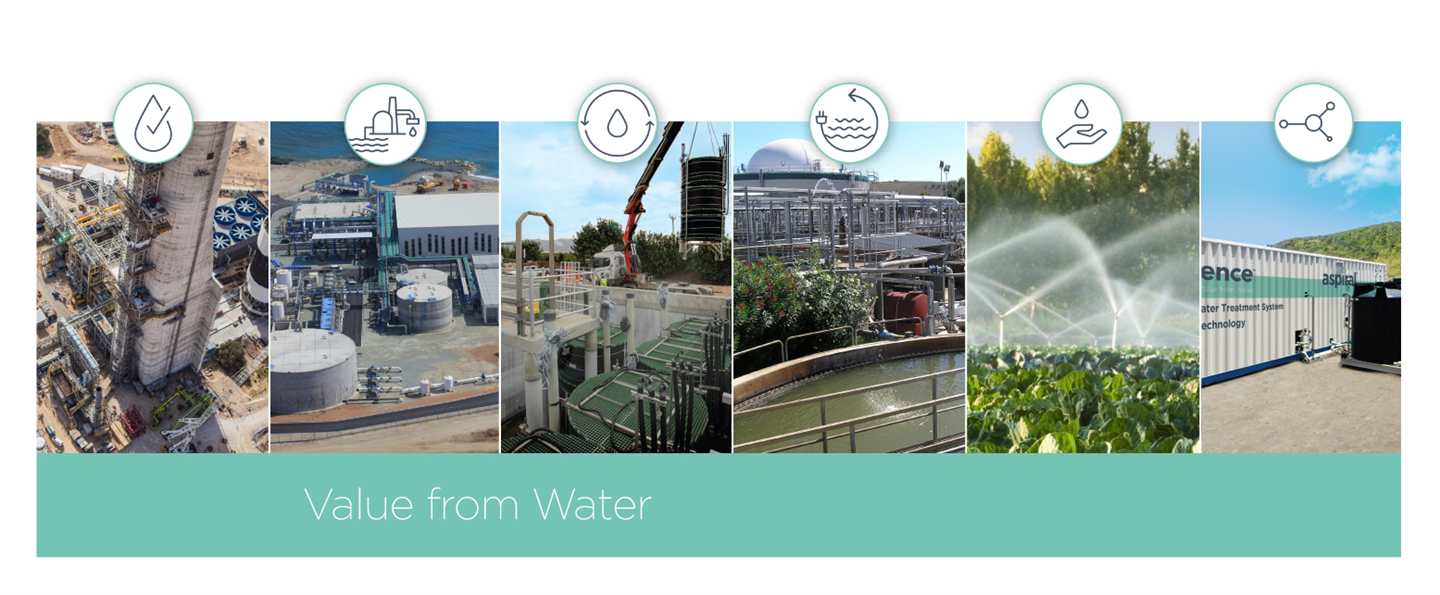 Fluence to Establish China Assembly Plant with Annual Capacity of 120 Aspiral Units
Fluence ​Corporation ​Limited (ASX: ​FLC) is pleased ​to announce ​that it has ​signed a Letter ​of Intent with ​the Yiyang High-​tech Industrial ​District ​Management ​Committee (​"Yiyang ​High-tech"​) for the ​establishment ​of a final ​assembly ​facility for ​its proprietary ​membrane ​aerated biofilm ​reactor ("​MABR") ​products. The ​increase in ​assembly ​capacity was ​motivated by ​the Memorandum ​of Understanding ​Fluence has ​signed with ​local partner ​Aerospace ​Kaitian ​Environmental ​Technology Co., ​Ltd. ("​Kaitian") ​to serve as a ​preferred ​supplier to ​Kaitian for ​wastewater ​treatment ​equipment. ​Under the MOU, ​and subject to ​execution of ​binding ​purchase orders,​ Kaitian has ​indicated it is ​targeting ​orders of ​AspiralTM L4 to ​satisfy a ​capacity of 40,​000 m3 /day or ​more through ​the end of 2021.​ To satisfy ​this potential ​demand, the ​Yiyang assembly ​facility will ​have an annual ​capacity of 120 ​AspiralTM L4 ​units. The ​assembly ​facility will ​be located in ​the Yiyang High-​tech District ​East Industrial ​Zone in Yiyang ​City, Hunan ​province. The ​manufacturing ​of the ​proprietary ​MABR modules ​will continue ​in Fluence'​s wholly-owned ​factory in ​Changzhou, ​Jiangsu ​Province. ​
Yiyang High-​tech has ​provided ​meaningful ​financial ​incentives to ​attract Fluence ​to the region, ​including ​substantially ​discounted rent,​ tax holidays ​on provincial ​VAT and ​corporate ​income tax, as ​well as direct ​and logistical ​cost subsidies ​over the first ​several years ​of operation. ​The first ​Aspiral ​products ​manufactured at ​the new ​facility are ​expected to be ​shipped before ​the end of 2019.​
Pursuant to ​the MOU, ​Kaitian will ​work on a best ​efforts basis ​to procure ​orders of no ​less than 40,​000 m3/day of ​identified ​wastewater ​treatment ​installations ​by the end of ​2021, which ​will require ​MABR products ​to meet the ​growing ​wastewater ​treatment needs ​of Yiyang City ​and Hunan ​province. This ​MOU follows the ​successful ​execution of ​the initial ​pilot project ​with Kaitian in ​2018 for the ​800 m3 /day ​Xielingang ​plant. ​Commenting on ​this award, ​Fluence ​Managing ​Director & CEO ​Henry ​Charrabé ​said: "We ​are very ​pleased to ​further expand ​our position in ​China by ​signing our ​first LoI with ​a local ​government, ​thereby ​strengthening ​our relationship ​with the Yiyang ​City and our ​partner Kaitian.​ The combination ​of the LoI and ​the MOU provide ​us with ​stronger ​visibility for ​potential ​additional ​large orders ​for rural ​wastewater ​AspiralTM ​systems. The ​establishment ​of this ​assembly ​facility will ​serve as a ​gateway to ​satisfy demand ​in Southern and ​Western China ​as modules are ​delivered from ​our Changzhou ​manufacturing ​facility and ​then assembled ​into our ​AspiralTM ​products in ​Yiyang City. ​Coupled with ​the potential ​orders from ​Kaitian, this ​represents a ​very capital ​efficient way ​to secure ​future business ​and will also ​help to improve ​MABR production ​efficiencies in ​our Changzhou ​manufacturing ​facility. We ​look forward to ​a long and ​successful ​relationship in ​Hunan Province ​with the local ​Yiyang ​government and ​our partner ​Kaitian." ​Mr. Qu Hai, ​Secretary of ​the CPC Yiyang ​Municipal ​Committee and ​Chairman of the ​Standing ​Committee of ​Yiyang ​Municipal ​People's ​Congress ​commented, ​"After ​the successful ​operation of ​the Xielingang ​Wastewater ​Treatment Plant,​ we have seen ​several ​advantages of ​the Fluence ​MABR products: ​excellent ​nutrient ​removal, low ​energy ​consumption, ​easy operation ​and maintenance,​ etc. The ​introduction of ​Fluence and its ​proprietary ​MABR technology ​into Yiyang ​City will help ​accelerate ​further ​improvement of ​the local ​sewage ​treatment. In ​the future, we ​are willing to ​fully support ​the deepening ​of cooperation ​with Fluence, ​and provide a ​replicable ​model for ​environmental ​protection ​projects in ​similar areas ​in Hunan ​Province and ​even the whole ​country." ​