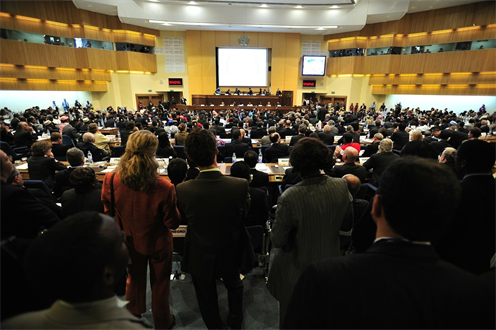 IPKeys Acquires Cyber Monitoring Leader N-Dimension
November 15, 2019 -- IPKeys Power Partners, a leading provider of integrated technology solutions for intelligent utilities and smart cities, this week announced that it has acquired N-Dimension Solutions Inc., the public power sector leader in cyber security monitoring with over 100 utilities served. Ontario based N-Dimension will merge into the IPKeys platform while continuing to serve current customers. The transaction included an equity investment in IPKeys by EnerTech Capital, a venture capital firm focused on energy innovation and technology in areas including Network/Grid Edge, Industry 4.0 and Mobility.
The acquisition adds a cyber threat detection and remediation capability to IPKeys' existing Cyber Lab as a Service (IPKeys CLaaS) which provides a range of cybersecurity services and solutions to utilities and large municipal and public safety organizations throughout North America. Earlier this year IPKeys Power Partners acquired SigmaFlow to add an automated NERC-CIP compliance capability to their CLaaS offering.
'The integration of N-Dimension into our CLaaS platform enables IPKeys to provide customers with a more robust and comprehensive cybersecurity solution,' said Robert Nawy CEO, IPKeys. 'The investment by EnerTech is especially advantageous because of their proven ability to also provide strategic support and exposure to their influential network of strategic partners.'
IPKeys originally developed the CLaaS platform for U.S. Federal & Department of Defense (DOD) agencies & contractors after providing over 10 years of advanced cyber security and information assurance services in support of the certification and accreditation of products and technologies necessary to operate within military networks.
'We are excited about the acquisition of N-Dimension by IPKeys Power Partners. The combined platform will present significant potential opportunities to expand the N-Dimension product offering and continue to enhance and build upon their leading position in the OT/IT/Critical Infrastructure Cyber Security market,' said Wally Hunter, Managing Director, EnerTech Capital. 'We are also pleased to be a new investor in the IPKeys Power Partners platform. IPKeys Power Partners has built a very strong management team and we have been very impressed with their vision on how N-Dimension can add to their platform, as well as their strategic path forward for supporting intelligent utilities and smart cities.'
'I am very excited for N-Dimension and IPKeys Power Partners,' said Mark Munday, interim CEO and Board Member of N-Dimension. 'IPKeys Power Partners has an excellent reputation, organization, offerings, and strategy. As part of a much larger, better resourced company N-Dimension's unrivaled cybersecurity solutions continue and will be integrated into a much broader solution to our combined client base. This deal is a win for all concerned.'
England & Company provided advisory services to IPKeys Power Partners in support of this acquisition.
---------------------------------------------------------------------------
Also of Interest from SGO:
2nd Utility Cyber Security Forum, December 11, 2019, Chicago
4th Smart Cities International Symposium, January 21-23, 2020, Chicago
11th Microgrid Global Innovation Forum – North America, March 10-11, 2020, Chicago
12th Microgrid Global Innovation Forum – Southeast Asia, April 22-23, 2020, Bangkok