Arlington, VA (PRWEB) April 09, 2013 --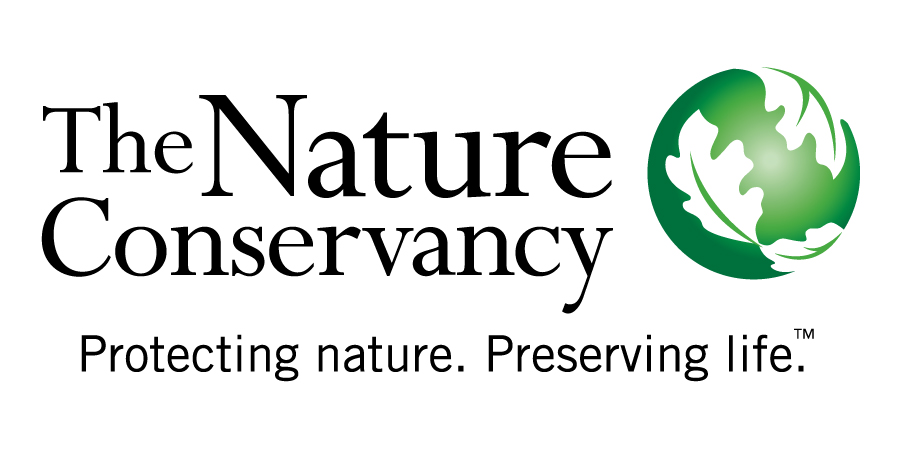 In advance of Earth Day, Mark R. Tercek, President and CEO of The Nature Conservancy, has published NATURE'S FORTUNE: How Business and Society Thrive by Investing in Nature (Basic Books; April 9, 2013). The new book argues that economic growth and environmental stewardship are not mutually exclusive, and that saving nature is one of the smartest investments any individual, business or government can make. Along with co-author conservation biologist Jonathan S. Adams, NATURE'S FORTUNE challenges us all to reconsider our approach to the environment.
"The environmental movement alone has won some important battles," said Tercek. "Yet businesses, governments, consumers and environmental organizations must work together in new and innovative ways to protect the natural systems that underpin our well-being and prosperity."
Praised by leaders President William Jefferson Clinton to author and environmental activist Bill McKibben, NATURE'S FORTUNE challenges environmentalists to augment their "protect nature for nature's sake" rationale for conservation, and cross boundaries in pursuit of innovative new ways to protect nature. Business and government leaders are challenged to value nature as not just a key resource or "sustainability" initiative, but as a quantifiable asset (called "natural capital" or 'green infrastructure') that produces significant returns on investment. When groups historically at odds over environmental issues reorient their relationship to the natural world, they can land on common ground that sows the possibility for collaboration. Innovation and collaboration can lead to "win-win" solutions that benefit the bottom line and accelerate environmental progress at the same time.
"By breaking conservation down into dollars and cents, Mark Tercek shows that economic growth and environmental sustainability are not mutually exclusive goals. NATURE'S FORTUNE takes a pragmatic approach to an important issue, and turns the conversation from ideology to arithmetic," said Clinton, 42nd President of the United States of America.
As the effects of environmental degradation grow more acute and stark by the day, NATURE'S FORTUNE offers a revolutionary guide to a new conservation—innovative, collaborative, financially sophisticated, and relevant from megacities to small towns, from trackless wilderness to the factory floor, from remote countryside to the corner office.
Mark R. Tercek will be touring the United States this spring. Please go to http://www.marktercek.com to learn more about NATURE'S FORTUNE and the book tour.
About the Authors
Mark R. Tercek is president and CEO of The Nature Conservancy, the world's largest conservation organization working around the world to protect the lands and waters on which all life depends. The Conservancy uses a science-based, collaborative approach to solve complex global challenges: conserving critical lands, restoring the world's oceans, securing fresh water and reducing the impacts of climate change.
Before joining The Nature Conservancy, Mark was a managing director at Goldman Sachs, where he played a key role in developing the firm's environmental strategy. He headed the firm's Environmental Strategy Group and Center for Environmental Markets, which worked to develop and promote market-based solutions to environmental challenges. Mark also headed various business units at the firm, including Corporate Finance, Equity Capital Markets, Consumer/Healthcare. Mark also led Pine Street—Goldman Sachs' leadership development program for the firm's Managing Directors and clients.
Mark is a member of several boards and councils, including Resources for the Future, the Nicholas Institute for Environmental Policy Solutions, and the Commission on Climate and Tropical Forests. He is also a member of the Council on Foreign Relations. Mark earned an M.B.A. from Harvard in 1984 and a B.A. from Williams College in 1979.
Jonathan Adams is a science writer and conservation biologist. He lives in Rockville, Maryland.
NATURE'S FORTUNE: How Business and Society Thrive by Investing in Nature
By Mark R. Tercek and Jonathan Adams
Basic Books
Hardcover; $26.99; 256 pages
ISBN: 978-0-465-03181-1
Publication Date: April 9, 2013
The Nature Conservancy is a leading conservation organization working around the world to protect ecologically important lands and waters for nature and people. To date, the Conservancy and its more than one million members have helped protect 130 million acres worldwide.
Read the full story at http://www.prweb.com/releases/2013/4/prweb10614832.htm