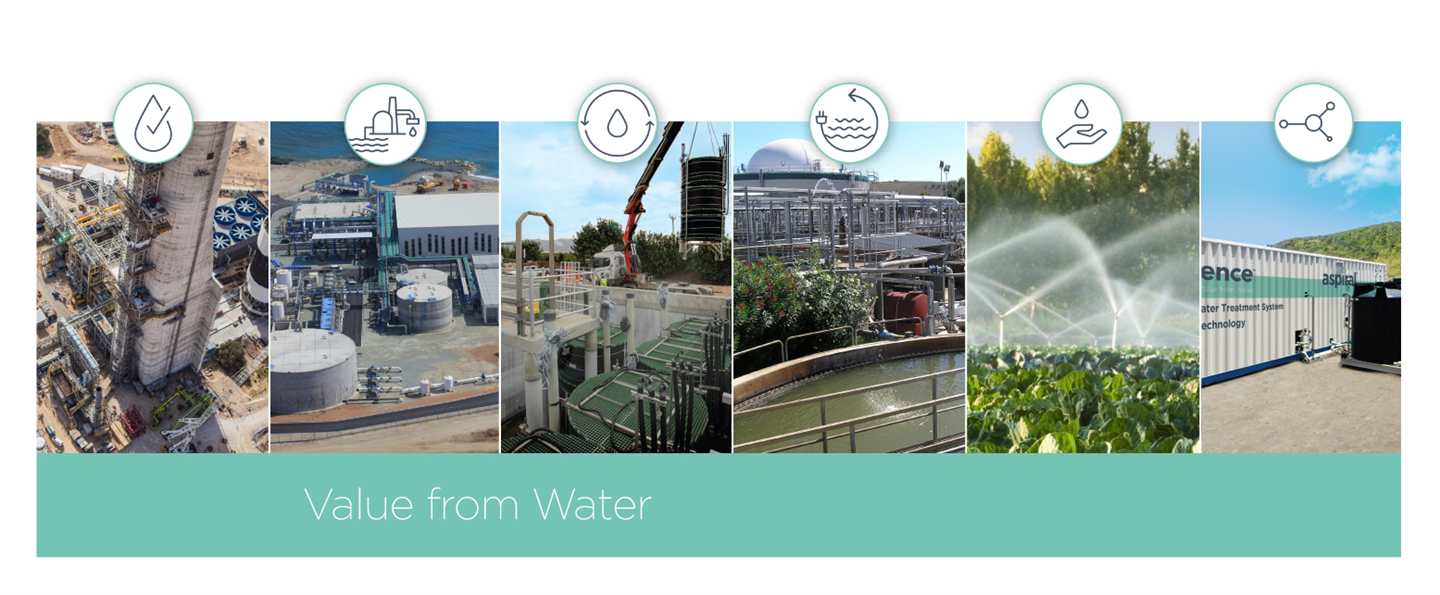 However it's measured, water insufficiency affects billions around the world

"Water stress" is a term we hear more and more, but its definition is not yet the same across organizations and national borders. California Water Sustainability, a project of University of California Davis, explains that one widely used tool, the Water Stress Index, is defined by the United Nations and many others as the difference between total water use and water availability. As supply and demand move closer, it's more likely stress will occur, both in nature and in human systems.

According to the 2017 U.N. Report on Progress Towards the Sustainable Development Goals:

More than 2 billion people globally are living in countries with excess water stress, defined as the ratio of total freshwater withdrawn to total renewable freshwater resources above a threshold of 25 per cent.

In Northern Africa and Western Asia, water stress levels have spiked to more than 60%, presaging future water shortages.

One of the most widely used and time-honored assessment tools is the 1989 Falkenmark Indicator, which establishes a four-point scale:
No stress
Stress
Scarcity
Absolute scarcity
Although Falkenmark is an easy-to-use, broad tool for assessing the relative water stress at the countrywide level, a number of objections have been raised over the nearly 30 years of its existence. For instance, contamination often renders a percentage of water unusable, which is not considered in the assessment system. Neither are seasonal variation or accessibility.

Amber Brown and Marty D. Matlock of the University of Arkansas Sustainability Consortium note:

Simple thresholds omit important variations in demand among countries due to culture, lifestyle, climate, etc […] Finally, this index appears to under-measure the impact of smaller populations.

Evolution of Water Stress Assessment

Other methods for assessing water stress that have followed Falkenmark consider additional factors. For instance, the WaterStrategyMan Project at the University of Athens (Greece) Chemical Engineering Department lists a history of a dozen post-Falkenmark water resource assessment methods. Three of them use the term "water stress."

One method uses "dry season flow by river basin," taking temporal variability into account. Another, the Index of Water Scarcity, takes desalinated water into account, which Falkenmark and other schemas do not. But it fails to consider temporal variations, spatial variations, and water quality.

The Water Poverty Index, developed by the Centre for Ecology and Hydrology in Wallingford, United Kingdom, has elicited much discussion. It attempts to show the links between water scarcity issues and socio-economic factors, ranking nations according to the provision of water. It considers five components: resources, access, use, capacity, and environment (water stress a subset of the environment component).
Water Stress and Civil Unrest

While academic discussions of water stress are essential to creating predictive and allocative criteria for organizations and governments, they can predict trouble. Somini Sengupta of The New York Times reported in a recent article that:

A panel of retired United States military officials warned in December that water stress would emerge as 'a growing factor in the world's hot spots and conflict areas.'

The article describes many instances of civil unrest sparked by water stress, for example in India, where terrorist insurgencies often arise in water stressed areas.

Water stress often incites mass flight from rural areas, which are no longer able to support agriculture, to urban areas, where migrants find a new set of problems. Iran, the second most populated country in the Middle East, with more than 80 million people, has faced just such a migration crisis along with a 14-year drought. Sengupta wrote:

A former Iranian agriculture minister, Issa Kalantari, once famously said that water scarcity, if left unchecked, would make Iran so harsh that 50 million Iranians would leave the country altogether.

Decentralized Treatment Strategy

With such challenges ahead, however, new technology and new strategies are emerging. Perhaps the most important new strategy is decentralized treatment, which allows flexibility by bringing small, scalable wastewater reuse and desalination solutions to wherever they are needed.

Decentralized treatment has an immediate advantage of eliminating the need for expensive piping infrastructure. It allows water and wastewater treatment to be deployed in remote areas. And in densely populated areas, decentralized treatment can save money with its adaptability to changing needs.

From North America to the Middle East to China, Fluence has excelled at delivering cost-effective and reliable decentralized solutions. In fact, Frost & Sullivan recently honored Fluence with its 2018 Global Decentralized Water & Wastewater Treatment Company of the Year Award, citing the company's "Visionary Innovation & Performance and Customer Impact."