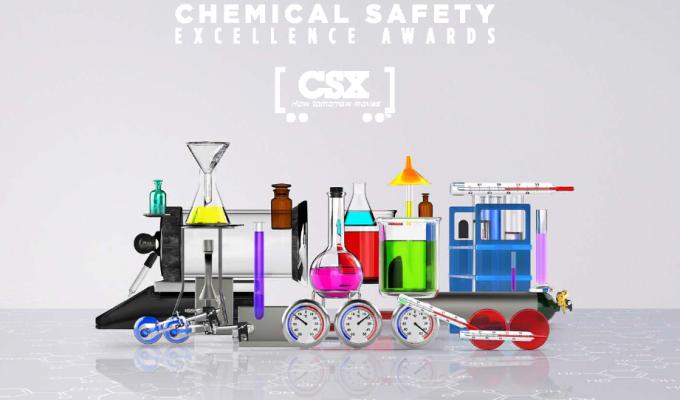 Wexford, PA (PRWEB) April 25, 2013 -- MHF Services (MHF), a leading provider of packaging, transportation, logistics and technical services, was a winner of the 2012 CSX Transportation (CSX) Chemical Safety Excellence Award. The award is given by CSX annually to companies for their commitment to rail car maintenance and safety.
This is the fourth consecutive year that MHF has been recognized with an award. According to CSX, being a repeat winner demonstrates MHF's continued dedication to safety and a strong partnership with CSX.
To be eligible, a company must ship 600 or more rail cars per year on CSX without a release due to factors such as not securing valves or closures properly.
Kirk Collingwood, an MHF Account Manager, accepted the award on behalf of MHF at a ceremony held March 19 in Jacksonville, FL.
Collingwood said, "The safe transportation of environmentally sensitive materials in the public domain is a core goal of MHF. We are proud to be recognized by CSX for our ongoing commitment to safety."
About MHF Services
MHF Services (http://www.mhfservices.com) is an integrated packaging, transportation and logistics provider offering seamless solutions for generators and shippers of radioactive, hazardous, and non-hazardous waste, materials, and byproducts. MHF provides transportation and logistics solutions to U.S. Department of Energy contractors, and companies in the nuclear utilities, environmental services, energy, mining, metals, chemical, and petrochemical industries.
Read the full story at http://www.prweb.com/releases/2013/4/prweb10664236.htm