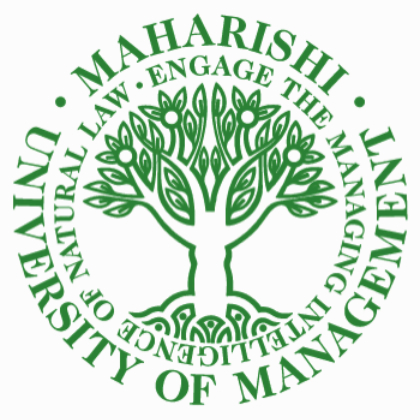 (PRWEB) September 16, 2013 -- The Sustainable Living Department and Maharishi University of Management are pleased to welcome Thomas Linzey to their Distinguished Lecture Series. Mr. Linzey, Executive Director and Chief Legal Counsel of the Community Environmental Legal Defense Fund, will speak on The Rights of Nature: Making Sustainability Legal. His talk will take place in MUM's Dalby Hall in the Argiro Student Center, Wednesday, September 18 at 8:00pm CT. The event will also be live-streamed to enable audiences worldwide to enjoy Mr. Linzey's exciting message of community empowerment. Watch The Rights of Nature online.
Tom Linzey has worked with the CELDF on cases in over 500 communities across the United States, funded entirely by donations. In a recent case Mr. Linzey helped the citizens of Mora County, New Mexico to draft and pass an ordinance banning all oil and gas extraction.
Tom Linzey explains on the CELDF website, "Existing state and federal oil and gas laws force fracking and other extraction activities into communities, overriding concerns of residents. Today's vote in Mora County is a clear rejection of this structure of law which elevates corporate rights over community rights, which protects industry over people and the natural environment. This vote is a clear expression of the rights guaranteed in the New Mexico Constitution which declares that all governing authority is derived from the people. With this vote, Mora is joining a growing people's movement for community and nature's rights."
Mr. Linzey has also worked with the government of Ecuador on a new constitution for the preservation and evolution of nature — the first ever — "to grant nature the inalienable right to exist, persist, maintain and regenerate its vital cycles, structure, functions, and its processes in evolution."
"If you're interested in learning more about your rights as a citizen and community member, and how to take back those rights from ever encroaching corporate control, you do not want to miss this lecture," says Sustainable Living department administrator Leanne Hays. "Join us and be informed, encouraged, and inspired. Meet and network with fellow citizens who share your concerns and dreams for a better future."
For those not in Fairfield, Iowa, you can watch Mr. Lenzey'a presentation online: http://www.mum.edu/MUMTV/TomLinzey
Founded in 1971, Maharishi University of Management (MUM) offers Consciousness-Based℠ Education, a traditional academic curriculum enhanced with self-development programs like the Transcendental Meditation® technique. Students are encouraged to follow a more sustainable routine of study, socializing and rest without the typical college burnout. All aspects of campus life nourish the body and mind, including organic vegetarian meals served fresh daily. Located in Fairfield, Iowa, MUM is accredited by The Higher Learning Commission and offers bachelor's, master's, and doctoral degrees in the arts, sciences, humanities, and business. Visitors Weekends are held throughout the year. For more information, call the Admissions Office at 800-369-6480 or visit http://www.mum.edu.
Read the full story at http://www.prweb.com/releases/MUM-SL/TomLinzey/prweb11113607.htm