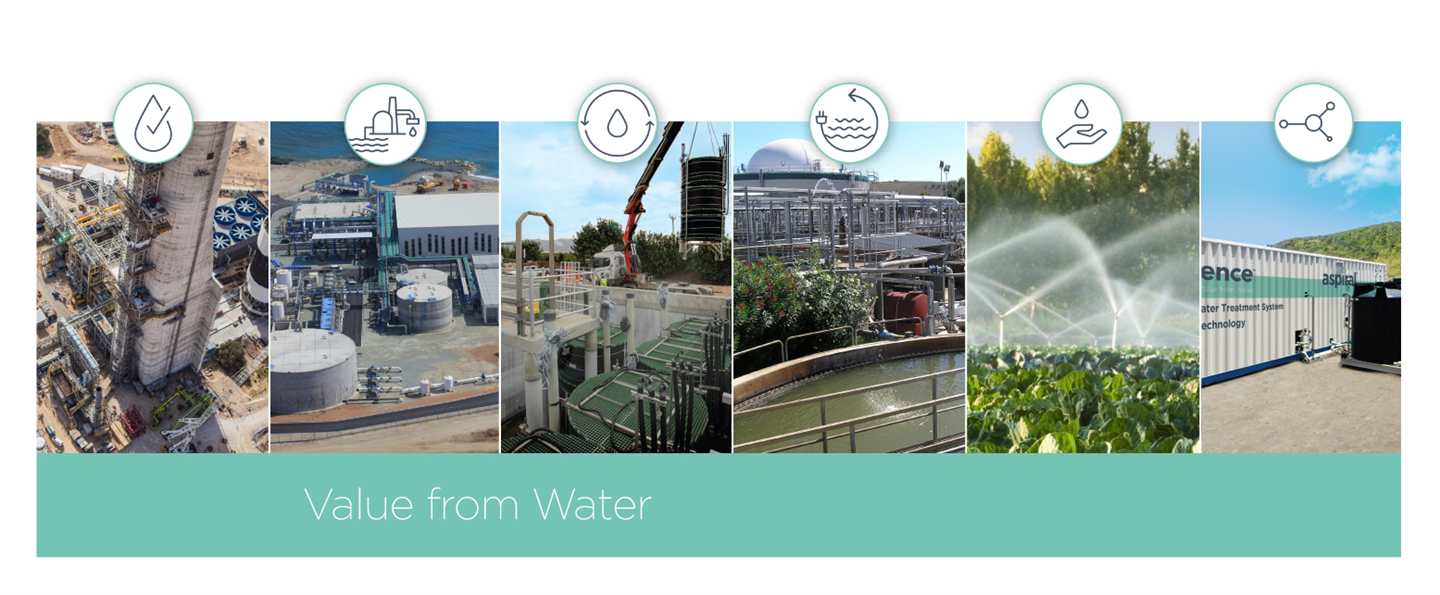 Project Finance
Flexible, customized financing packages help public and private entities meet their water, wastewater and reuse needs
With extensive experience in project financing, trade, leasing and rentals, Fluence's team of experts are available to help municipal, commercial and industrial clients determine the most appropriate solutions for a wide range of water and wastewater project requirements.

Water 360 Complete Solution
With this integrated solution, Fluence provides a one-stop shop for the financing, design, construction, operation and maintenance of your water or wastewater projects regardless of project size.
This approach provides the following benefits:
No investment on your end
Full construction and operation risk transfer
Long-term visibility of tariffs (costs for the end-clients)
Access to proven and professional expertise
Reduced time to delivery and operations
Strong operator input in plant design
Optimized asset life cycle

Trade Financing
Our experienced team will work closely with you to develop a flexible financing package and business model to meet your specific needs. Using international private banks and financing partners, as well as national and international financing agencies, we can provide not only domestic financing packages but also export credit facilities from various countries including SACE, U.S. Exim, ASHRA, CESCE, and Euler Hermes, and more.

Rental, Leasing, and BOO for Smaller Projects
For small and medium-size projects, generally below $30 million, we provide maintenance and service packages to support many rental and lease options, including short-term rentals and operating or financing leases. In all situations, you decide if either you or Fluence will operate the plant, and if you want to own the plant after a defined period at a predetermined or fair-market value. Each option can have a different impact on your balance sheet and certain tax implications, subject to your local tax regulations.

Project Financing for Water Treatment Projects
Do you have a water, wastewater, or reuse project that requires financing? Contact our experts to discuss your specific project details, and we'll work with you to develop the most appropriate finance package for your needs.
Most popular related searches