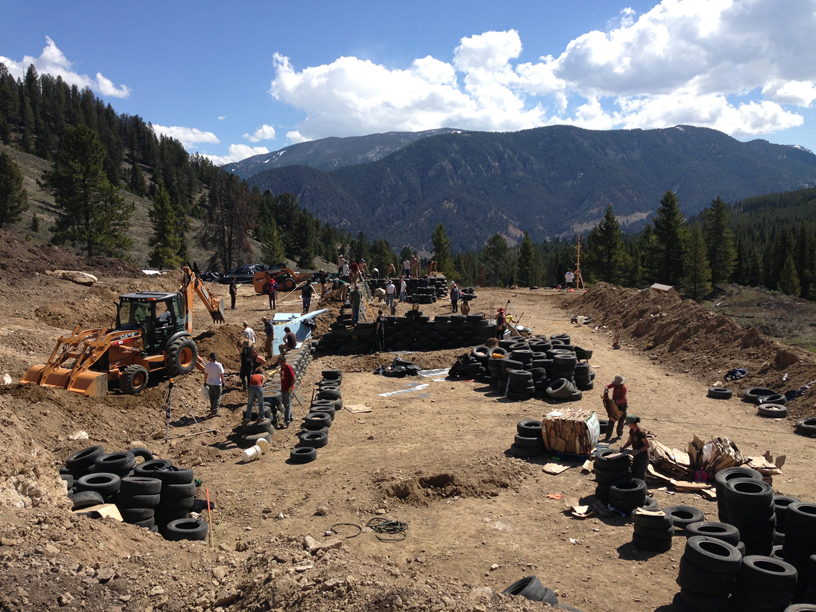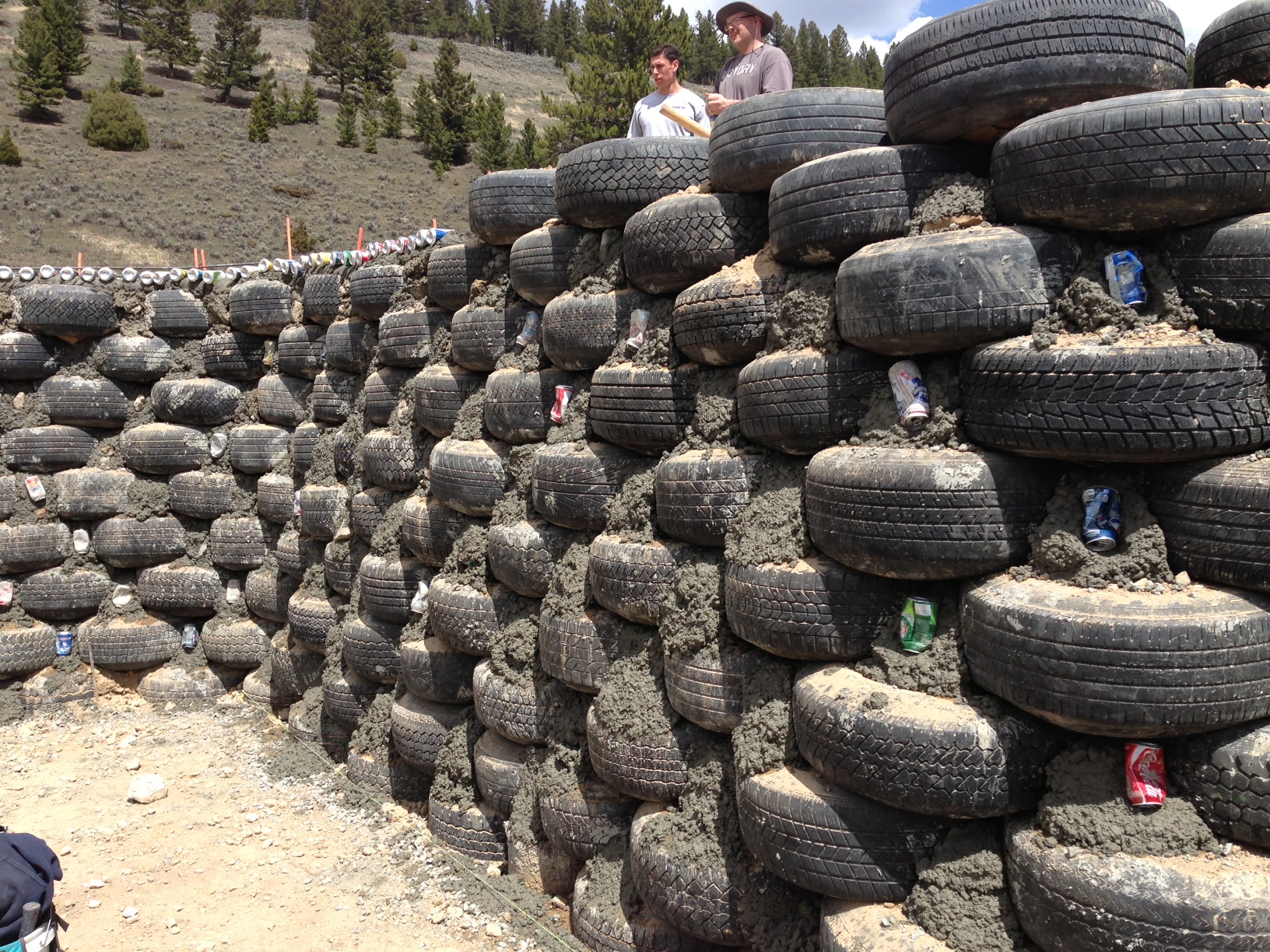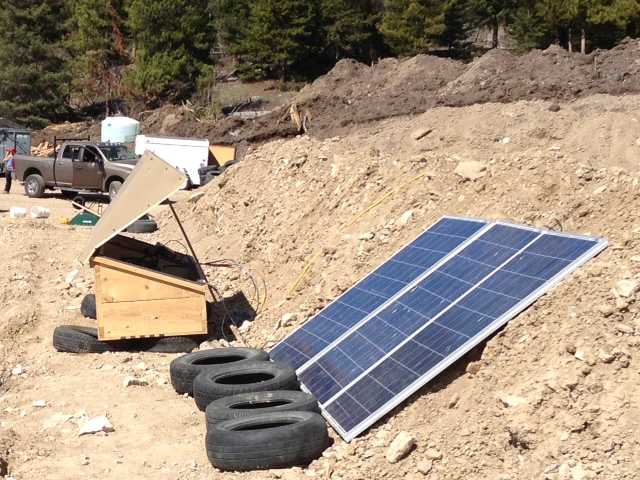 Big Sky, Montana (PRWEB) May 09, 2013 -- Seven Directions, a lifestyle brand focused on personal sustainability, announced today its partnership with Earthship Biotecture, a green design and construction company, to build Big Sky's first fully off-the-grid, self-sustaining home.
Referred to as an "Earthship," the home will be completely self-sufficient and feature an array of high-tech and low-tech systems. The home can generate its own electricity, capture and recycle water, maintain a comfortable climate year-round, contain and process sewage, and even grow food inside and out.
Leading Earthship Biotecture on this project is Michael Reynolds, a visionary in sustainable architecture. Over the last 40 years Michael has refined the science behind these homes, building them in all climates from Scotland to Nicaragua. Also joining Michael in Big Sky for the month of May will be a group of 30+ interns seeking hands on green building experience.
"We started Seven Directions with the goal of helping people live more self-sufficient lifestyles. This first home is a model and symbol for the company we're creating right here in Big Sky," said Scott Maybee, founder and owner of Seven Directions. "We're looking forward to hosting Michael and his team, and learning how to extend his vision for sustainable living further."
Even prior to the arrival of Michael Reynolds and Earthship Biotecture, the site for this project has been buzzing with the delivery of some very unique building materials:

1,000 recycled automotive tires: These tires will be filled with compacted earth and stacked to form thick load bearing walls. The walls will act as "thermal mass," capturing and releasing heat throughout the day, and allowing the home to maintain a consistent temperature.
2,000 plastic bottles and aluminum cans: The recycled cans and bottles will be used in the interior nonstructural walls. When surrounded with cement, they create a matrix that enhances the strength of the walls.
60 Viga timbers from Taos, New Mexico: These will form a beautiful interior ceiling and support the water collecting roofing materials.
12 solar panels: The home will harvest all its electrical energy from the sun.
12 massive windows: The windows will form the front of the home and be positioned to maximize sun exposure.
If you'd like more information about this project, or to schedule an interview with the team, please e-mail Michael Chorazak at info(at)seven-directions(dot)com, or visit http://www.Seven-Directions.com/BigSkyEarthship. To learn more about Michael Reynolds and Earthship Biotecture, watch the documentary film Garbage Warrior (http://www.garbagewarrior.com).
ABOUT SEVEN DIRECTIONS
Seven Directions is focused on personal sustainability. Our mission is to help people live healthy, self-sufficient, and prepared lifestyles. Whether you're looking for fully off-the-grid living solutions or small ways to do more for yourself, we can help you find your direction. To learn more, please visit http://www.seven-directions.com.
Read the full story at http://www.prweb.com/releases/bigsky/earthship/prweb10711986.htm