Secure storage media destruction with Erdwich
Even data carriers that have been deleted several times, such as SSD, smartphones, tablets, USB sticks, etc., can usually be restored without much effort. Only the mechanical destruction of the storage media offers absolute security. A recovery of the data from the shredded media is impossible.
Due to the high proportion of precious metals, the crushed material can then be profitably marketed as a raw material.
Our shredders meet the latest safety requirements according to DIN 66399 and shred your hard drives with low noise and emissions.
You can see how well we do it in our current shredding test on YouTube: SSD hard drives shredding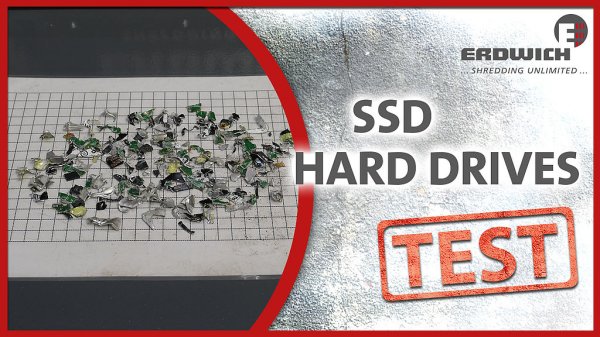 Most popular related searches