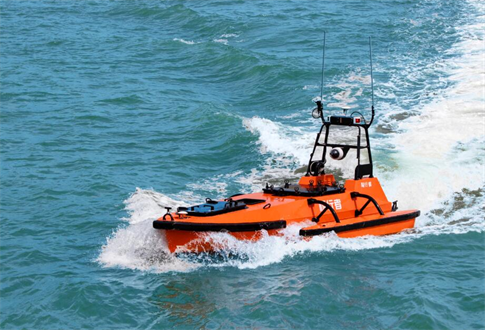 The OceanAlpha USV workshop certified 8 trainees from 6 companies
The 6th OceanAlpha USV workshop was successfully held in Zhuhai, China from October 29th to 31st. Guests from 6 companies join the 3-day event to learn and share the latest technology of USV and its widening application in the inland hydrographic survey, oceanographic survey, water quality monitoring, wind farm construction and oil&gas exploitation.
On the first morning, the guests were showed around at OceanAlpha's office building, factory and the under-constructing USV base, the first USV technology base in China.
From the factory, guests got to see how every piece of USV component are strictly tested and carefully assembled into an exquisite and well-functioning USV. When the group was visiting the USV base, the building was under a busy but steady constructing schedule. The USV base is expected to be put into use in the earlier of 2019. What interested the guests most is the 2000 sqm testing pond in which the USV can be tested in different simulated environments such as in the lake, the river, the ocean or the reservoir. While we could only exchange our expectation upon the rendering now, guests of our next workshop are highly likely to drive the USV personally in the testing pond next year.