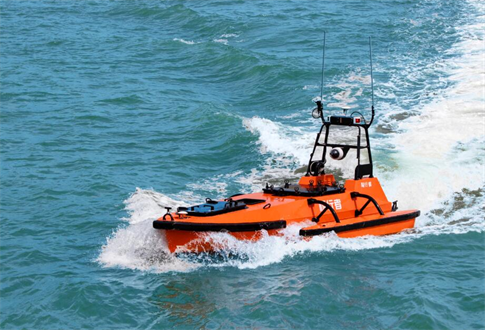 USV causes hot discussion at China-Israel Summit
On July 2nd, the 4th China – Israel Innovation & Investment Summit was held in Zhuhai, China. Unmanned surface vessels(USV) technology brought hot discussion at the summit.
Yunfei Zhang, the founder of Oceanalpha, was invited as one of the top technical experts to give a speech. He stated that surface robots, represented by unmanned surface vessels(USV), will subvert the traditional operation in the marine field, while the core of unmanned boats is AI technology.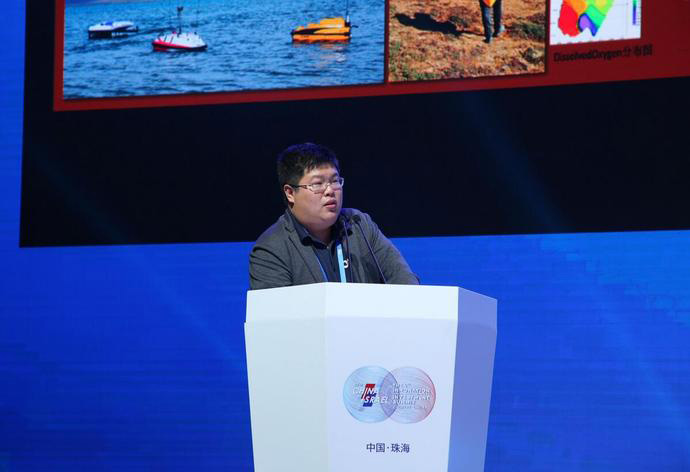 This speech perfectly matched the trend as both Israel and China are actively developing the USV technology.
Israel has always been known for its prosperous technology industry and innovative capabilities and enjoys the reputation of Silicon Valley in the Middle East. Israel also excels in the USV field. As early as 2003, Israel launched their USV project, the Protector, which until now has been developing for 15 years. Currently, Israel commands mature USV technologies in the field of advanced maritime security and intelligence surveillance.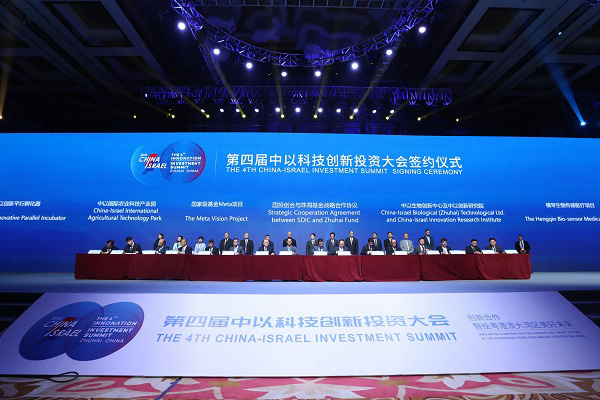 Although the Chinese USV industry started a little later, enterprises such as Oceanalpha have made rapid breakthroughs in key technologies, and the products are widely used and applied. Oceanalpha's USV, weighting from a few kilograms to a few hundred tons, are currently used in environmental monitoring, hydrographic survey, coastal defense investigations, maritime rescue and other fields.
In the vast territory of China, USV can be seen in many key national missions. On the Namtso lake area, the second largest lake area in Tibet, Oceanalpha's USV investigated the genesis and historical evolution of glacial lakes and conducted water eutrophication distribution detection. In the South China Sea, the USV conducted the hydrographic survey to provide data support for shipping and sea area regulation; In the Wanshan sea area, USV assisted to calibrated China's satellite.
As the first high-tech enterprise in China focusing on the research and development of USV, Oceanalpha not only builds the first USV research and development test base in China but also consistently updates USV technologies and products to accelerate the USV industry.
The China-Israel Innovation & Investment Summit is an important platform for promoting scientific and economic cooperation between the two countries. In 2017, more than a thousand contracts, evaluating nearly 4 billion US dollars, was signed at the summit.
About Oceanalpha
Oceanalpha was founded in 2010, which is the leading and largest Unmanned Surface Vessel (USV) company in the world.
Oceanalpha has a 100 engineers R&D team and hold 92 USV related patents. From the hull materials, control systems to the hardware, all are developed by our experienced and sophisticated engineers, which effectively guarantees the excellent performance and stable quality of our products.
To enable human beings get closer to ocean with a lower cost, higher efficiency, and a safer manner, Oceanalpha has developed more than 25 models of USVs varying from 1m to 50m. The USV can be equipped with multiple instruments such as water quality probe, ADCP, echo sounders, side scan sonar and etc. to conduct environmental measurement, hydrographic survey, oceanology investigation, patrol & rescue and cargo shipping in a smarter way.