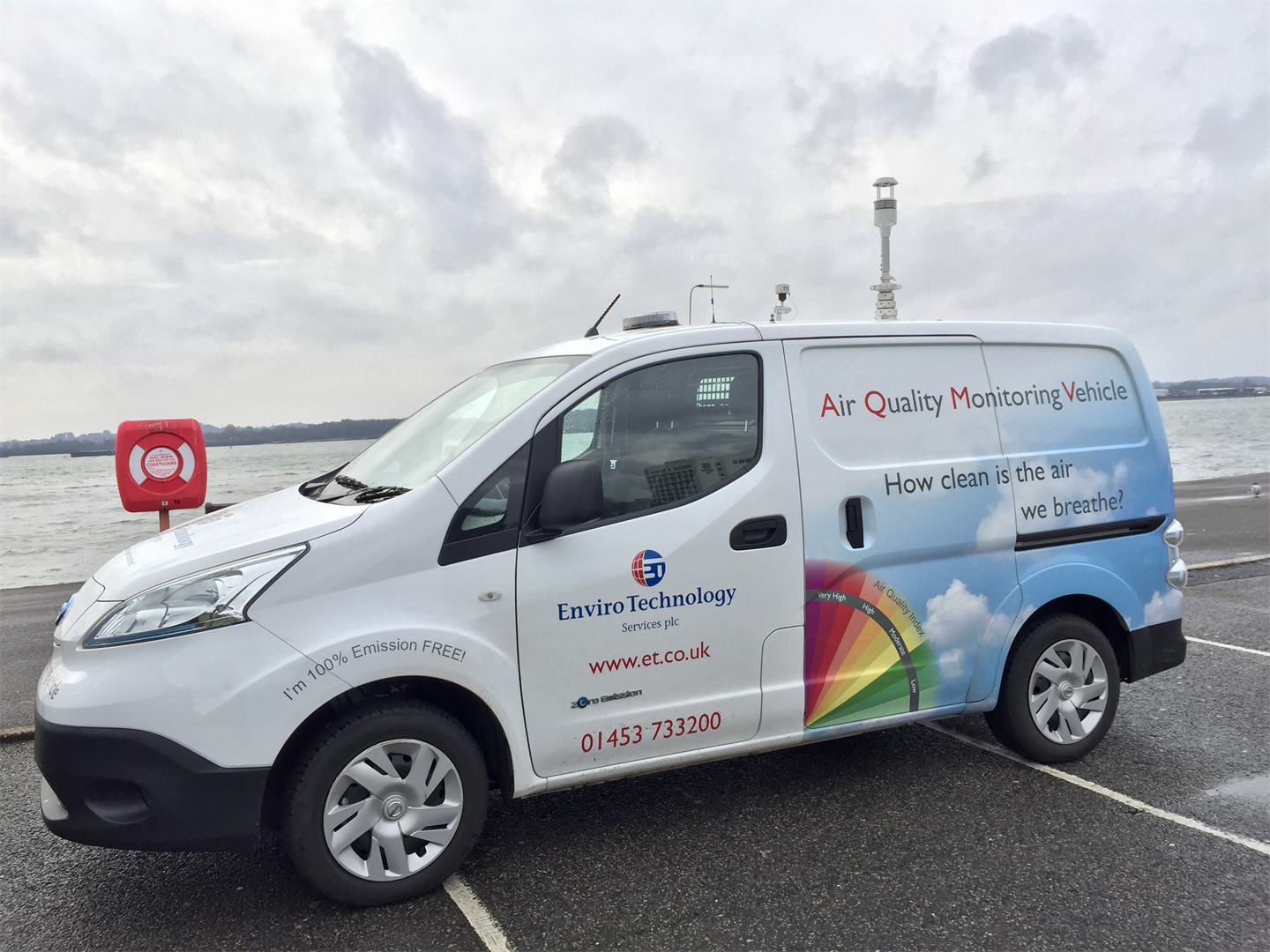 Vehicle Emissions Testing 'First' for Enviro Technology and Bristol City Council
Following the launch of their local authority targeted 'Vehicle Emissions Monitoring Programme' earlier this year, air quality monitoring specialists – Enviro Technology – have announced the commencement of fleet characterisation work with Bristol City Council.
Bristol's fleet characterisation survey, which commenced on 6th November, will continue for a month at seven sites across the city including Gloucester Road, Wells Road and Bath Road.
These areas have been chosen because they attract heavy traffic and are also major commuter routes into, and out of, parts of the city where it has been difficult to reduce air pollution.
The main aim of Bristol's vehicle emissions monitoring programme is to determine the percentage of 'high polluting' vehicles that use the city's roads. The authority hopes that this, in turn, will help to inform future air quality management strategies. The trial also represents an opportunity to explore how drivers of vehicles with high levels of emissions can be advised to get their car serviced.
Says Stephen Hoskin, Enviro Technology's AQMS Sales Manager: "Bristol vehicle emissions are being tested using the Accuscan 4600 remote sensing device. We have conducted demonstrations in London and Glasgow this year but, for local authority commissioned city-wide monitoring, this is a UK first.
"The Accuscan 4600 provides a simple diagnostic solution for the ever present vehicle emissions pollution problem affecting our major UK cities. With its ability to monitor thousands of vehicles in a day, and provide reliable information as to emissions, the Accuscan 4600 really is the only option for those cities looking to research and, if needed, implement measures to improve air quality."
The Accuscan 4600 will measure vehicles for the emission of Nitric Oxide (NO), Carbon Monoxide (CO), Carbon Dioxide (CO2), Hydrocarbons (HC) and the 'smoke factor' – a measurement technique specifically developed for assessing particulate emissions from diesel vehicles.
The system also records the speed and acceleration of the vehicle. All the data is referenced to an image of the registration plate which has been captured by a high speed camera, thus allowing the identification of polluting vehicles.
Says Councillor Gary Hopkins, Executive Member for Environment and Community Safety: "The emissions testing will help further the work on reducing air pollution as we hope to use the information gathered to advise drivers of high polluting vehicles that they should schedule their vehicles for maintenance.
"This will provide drivers with the opportunity to ensure their vehicle meets MOT standards. Establishing how many high polluting vehicles there are on Bristol's roads will also help to drive future road traffic and air quality strategy',
To support the fleet characterisation survey Bristol City Council have also launched a guide full of tips aimed at reducing pollution. 'Cut Your Car Costs' has been produced by the city council as part of their Air Quality Plan, which sets out a package of measures to tackle air pollution caused by transport.
The main message of the guide is that even small changes to driving and maintenance habits can help cut pollution in the city and save drivers up to £400 a year. The guide is available from www.bristol-city.gov.uk/carcosts or by contacting Bristol City Council's Transport Planning team on tel. 0117 903 6701.
Says Councillor Dennis Brown, Executive Member for Transport and Development Control: 'This really is a 'win-win' initiative. Drivers can get advice on how to pollute less whilst also saving money. At the same time, the council will gain new data on how polluted our major roads are. Together, we can help clean up the air we all have to breathe.'