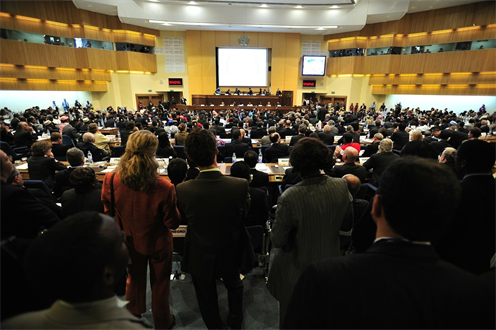 Xcel Energy Commits to Net-Zero Carbon Goal By 2050
November 2, 2021 -- Xcel Energy announced this week that it is aiming to achieve net-zero greenhouse gas emissions from its natural gas business by 2050. In addition to its vision to provide 100% carbon-free electricity to customers by 2050, Xcel Energy is committing to becoming an overall net-zero energy company by 2050, while keeping service reliable and customer bills low.
Xcel Energy is the only major U.S. energy provider to announce a comprehensive vision with aggressive goals for reducing greenhouse gas emissions across three large sectors of the economy: electricity, natural gas use in buildings, and transportation.

'Our vision for delivering net-zero energy by 2050 is an important evolution in our clean energy leadership,' said Bob Frenzel, president and CEO of Xcel Energy. 'We've expanded our commitment to deliver clean energy across all the ways we power customers' lives, while keeping our service reliable and affordable. These efforts will promote innovation, provide customers with even more new energy options and significantly reduce emissions.'

The new clean natural gas commitment builds on Xcel Energy's 2018 vision to deliver 100% carbon-free electricity to customers by 2050, with an aggressive interim goal of reducing emissions 80% by 2030. That led to several dozen other U.S. power providers announcing similar goals to reduce their own carbon emissions.

In 2020, the company pledged to power 1.5 million electric vehicles in its service area by 2030. Xcel Energy is now committing to deliver net-zero gas service by 2050, with a goal to cut emissions by 25% by 2030.
Under its clean energy vision for natural gas, Xcel Energy will accelerate its plans for reducing methane emissions, including purchasing natural gas only from suppliers with certified low emissions and continuing to improve its natural gas delivery system to achieve net-zero methane emissions by 2030.
The company also plans to offer customers new and expanded programs to reduce carbon emissions from their own natural gas use. Those programs will include support for both conserving natural gas and others that will encourage the use of electric appliances and low-carbon gas alternatives, including hydrogen and renewable natural gas. Xcel Energy is launching a series of pilot programs to test renewable natural gas, smart electric water heaters and air source heat pumps with customers, as well as testing both hydrogen production and the blending of hydrogen in its natural gas delivery system.

Altogether, the company expects to reduce greenhouse gas emissions from its natural gas service 25% by 2030 (from 2020 levels), an important milestone towards the vision of delivering net-zero gas service by 2050.

'Earlier this year, Colorado released our roadmap for 100% clean electricity generation by 2040, cleaner air, and bold climate action,' said Colorado Gov. Jared Polis. 'This exciting new commitment by Xcel Energy represents a major step forward that will support Colorado in achieving our state's climate goals and illustrates how Colorado is encouraging the innovation and collaboration needed to foster a clean economy. Xcel Energy's aggressive, forward looking plans for clean energy are welcomed news.'
'Xcel Energy's commitment sets a new bar for U.S. electric and gas utilities,' said Armond Cohen, executive director at Clean Air Task Force. 'A path to achieving net-zero greenhouse gas emissions, including end use emissions, by 2050 is necessary for avoiding the most damaging and costly climate outcomes and reaching net-zero methane emissions on gas systems in this decade is a particularly key enabler. All utilities should aggressively reduce their own methane leaks, use their purchasing power to minimize upstream emissions and leaks, and work to electrify as many gas uses as feasible. Xcel Energy's goals are ambitious, realistic and necessary.'
Through its clean energy initiatives and emissions reduction targets, Xcel Energy expects to reduce nearly 80 million tons of carbon by 2030, equivalent to the carbon removed by nearly 1.2 billion trees. The company is more than halfway to that goal, having reduced carbon emissions by more than 40 million tons since 2005.

More about Xcel Energy's clean energy transition is at xcelenergy.com/carbon.
Source: Xcel Energy
---------------------------------------------------------------------------
Upcoming Events of Interest from SGO:
2nd Long-Duration Energy Storage Forum, November 16-17, 2021, 100% Virtual
https://www.smartgridobserver.com/storage
Webinar: Performance-based Ratemaking -- The future utility regulatory model, November 30, 2021
https://smartgridobserver.com/PBR/
8th Annual Demand Response & Distributed Energy Resources World Forum, December 7-8, 2021, 100% Virtual
https://www.smartgridobserver.com/DER-Forum/
6th Annual Smart Cities Technology Symposium & Exhibition, January 18-19, 2022, Chicago
https://smartcities-symposium.com/
14th Microgrid Global Innovation Forum - North America, February 15-16, 2022, Sacramento
https://www.microgridinnovation.com/North-America/
15th Microgrid Global Innovation Forum - EMEA, April 12-14, 2022, London
https://www.microgridinnovation.com/EMEA/