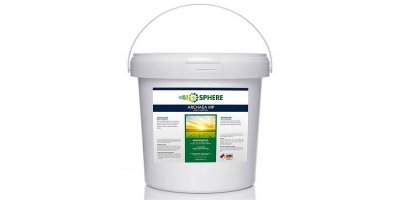 ARCHAEA

- Model MP - For Sludge Control
For grease traps, Fixed film biological reactors, drains cleaning, Mine, pulp & paper and textile industries wastewater.
It is the user's responsibility to determine conditions for use of this product and to assume liability for loss, injury, damage or expense resulting in improper use.

FIRST AID

Inhalation: Move subject to fresh air. Eye Contact: Flush thoroughly with water for 15 minutes. Ingestion: Drink large quantities of water. Skin Contact: Wash affected area thoroughly with soap and water. To Be Used Only As Directed.

KEEP OUT OF REACH OF CHILDREN

Do not ingest internally Avoid generating and breathing dust. Avoid skin contact. Wear rubber gloves when using this product. Wash thoroughly after handling. Storage: store in a dry place.
Reviews disabled
Reviews have been disabled for ARCHAEA - Model MP - For Sludge Control.