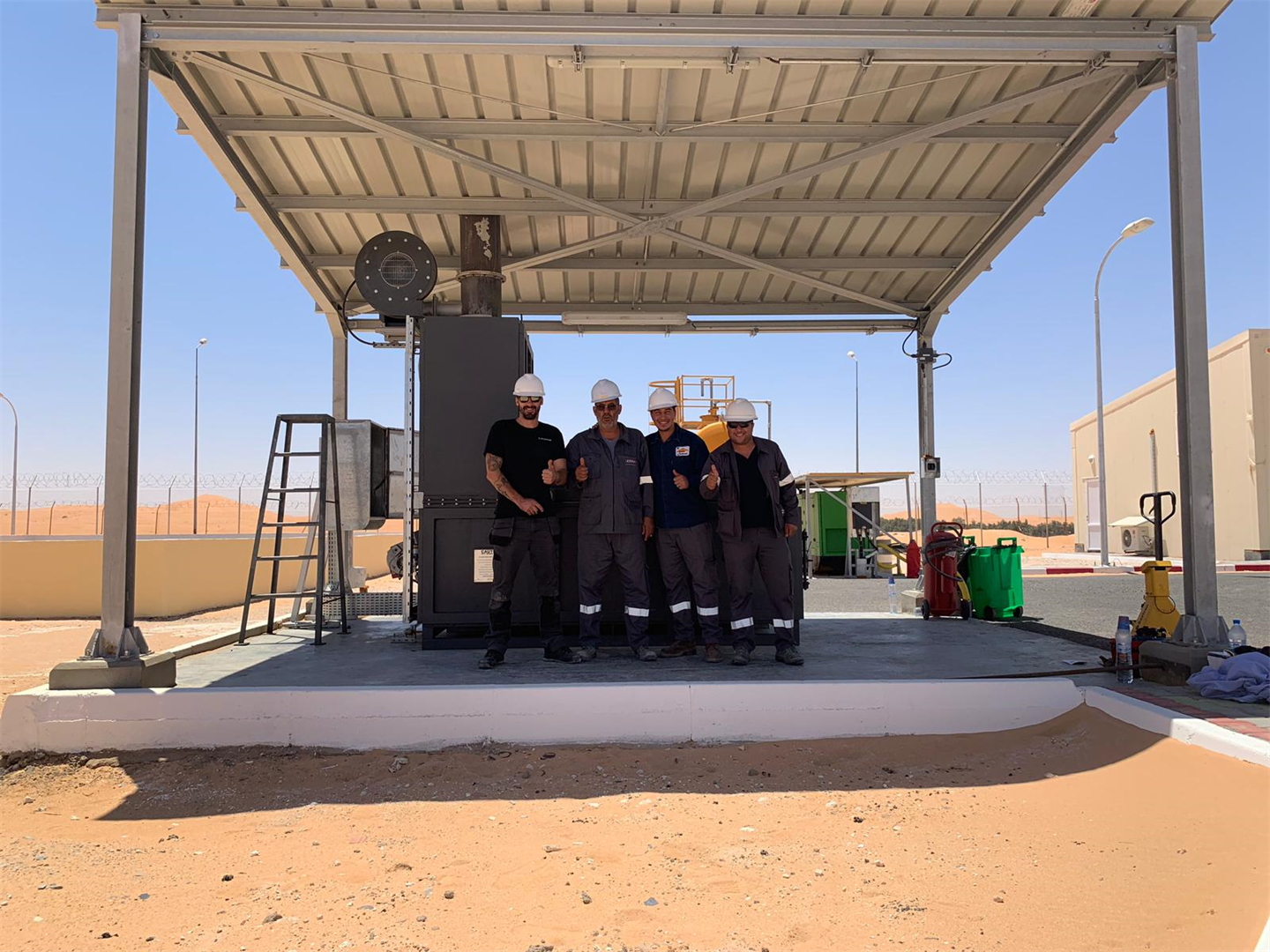 From Incinerators - Specialist Incinerators
Many regions across the globe do not have easy access to the fuel or electricity required to run a traditional incinerator. Our containerised solar incinerator is just another innovative development from our R&D programme. Sheep farmers are acutely aware of the rising costs associated with the disposal of fallen livestock and animal by-products. Incineration not only reduces these costs, but allows you to take full control of how you manage waste and bio-security on-site.
The science behind solar powered waste destruction
The science is relatively simple, using an array of solar panels we collect sunlight, then through a couple of patent pending processes we convert this into use-able energy to power the incinerator. The whole system is self-contained in a 20ft container. This also means its easy to move to where it is needed.
At the end of the waste destruction cycle there is still plenty of surplus energy. This can be used to power lighting or provide charging points for USB devices such as phones and tablets - in fact you could use the extra electricity to power a basic water purification system.
Continual research and improvement.
Part of INCINER8's methodology is to stay at the forefront of technological advances and see how these can be implemented into our current product ranges. Inciner8 were the first incinerator company to develop a mobile incinerator, portable waste to energy incinerator and roll these out into production.
Power is provided via a folded array of solar panels that open to provide a large catchment area for available sunlight. This system can be retrospectively fitted to most of our small and medium sized models in just one day.
Fuel FREE Operation
Fully Mobile Design
USB Charging Ports
No Setup - Ready for Use
Quite Simply, we harness the power of the sun! We then use a number of patent pending processes to convert this energy into power to run our incinerator. No Fuel is Required.

The entire unit is housed in a self-contained 20ft high cube container. Inside there is a modified incinerator and the custom control panel and invertors.

Optimal Incineration Locations

The most ideal location for this unit is where there is plenty of sunshine. Although this technology will work best typically in tropic and equatorial regions it isn't exclusively for use there, in fact anywhere where there are 6+ hours of sunshine per day on average will see great results from this incinerator.