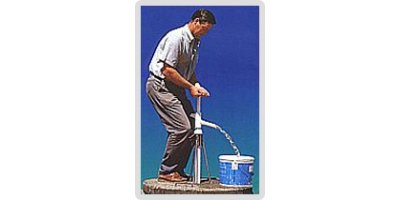 Excellent for hand pumping from a shallow well. The technology incorporated in the Ezi-action® Shallow Well Pump was first developed as a village pump to draw water from shallow wells on the Pacific island of Tonga. Now with threaded connection in a kitset package. 10 to 88ft pumping depth.
Most popular related searches
The Ezi-action® Shallow Well Pump is an excellent manual hand pump for villages without electricity and for use in an emergency and after a disaster. Being made from μPVC it is lightweight and transportable. It is available as a Kitset package or as components that can easily be glued together.
in a Kitset form it is easy to install (up to 20 minutes)
Kitset comes with pipe connection for the water level
pipe sections are connected by threaded joints that are only hand tightened
made from uPVC - there is nothing to rust or corrode
low cost pump that has been thoroughly tested
Easy to install Kitset package
The pump is made from PVC plastic which makes it light to handle. Each section is threaded for easy assembly. 2 people will take between 15 and 20 minutes to install a 52ft pump. No additional piping or plumbing required.