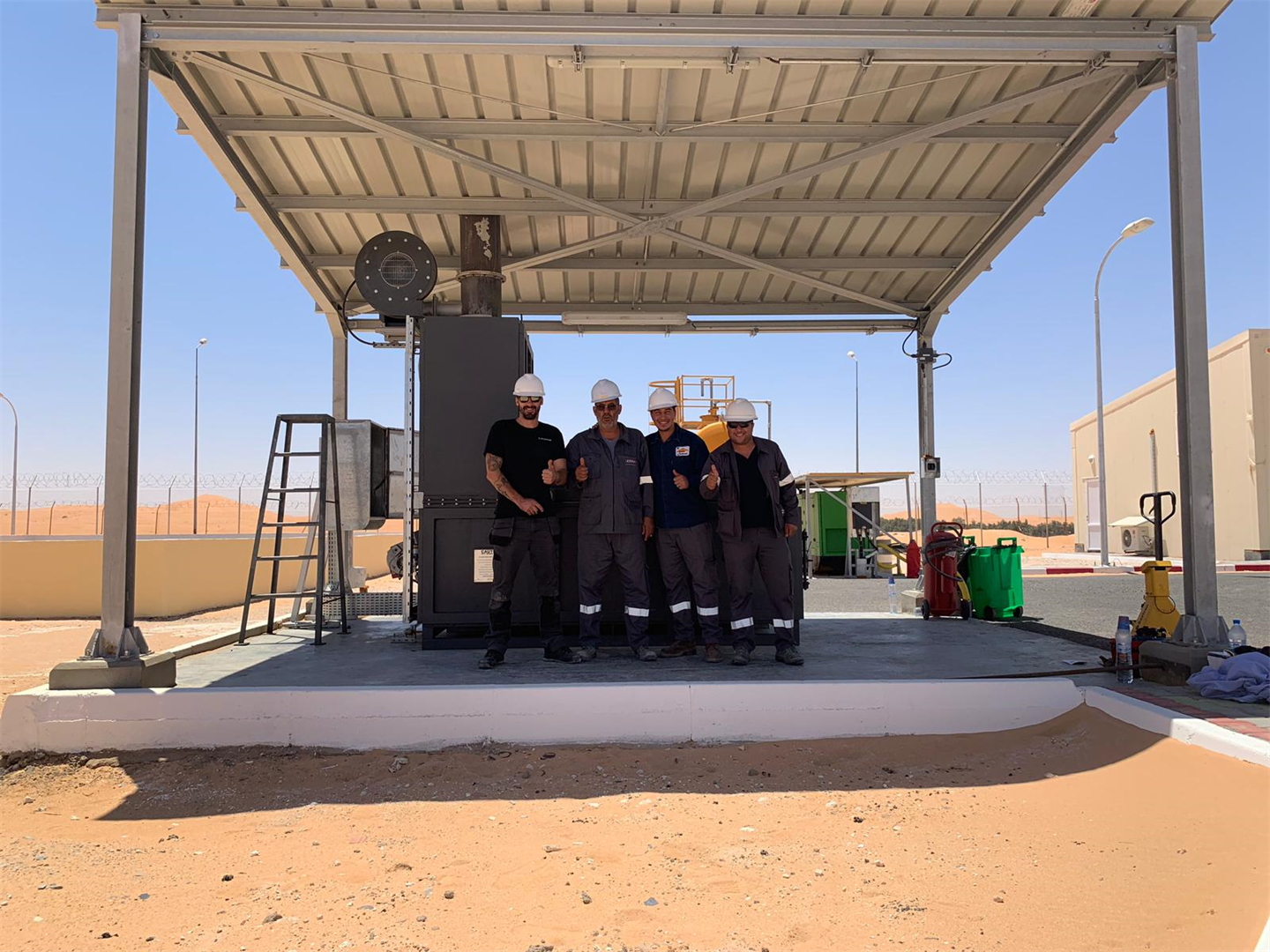 From Incinerators - Waste Incinerator Range
I8-20S incinerator is one of the smallest and easily maintained general incinerators we make. Features include top loading design so you can burn many types of waste streams easily. The integral secondary chamber, with afterburner functionality,ensures re-burn of harmful emissions through a 0.5 second retention time. A very popular and effective model.
Military Operations
Remote Housing
Boarding Schools
less than 70 People Communities
Industrial Waste less than 300kg day
All our incinerators are hand-built in the UK by time-served welders and fabricators.
Our award winning design team are always on hand to offer their advice and technical know-how to ensure we get your project off the ground without delay. We can also assist you in the preparation for your planning or permit application where required.
Combustion Chamber Volume (m3): 0.18m3
Burn Rate*: 15-55kg per hour
Average Fuel Consumption: 9 kg per hour
Operational Temperature: 800 - 1320°C
Gas Retention in Secondary Chamber: 0.5 secs
Temperature Monitoring: Yes
Average ash residue (%): 3%
Thermostatic Device: Yes
External Length (mm): 1070mm
External Width (mm): 660mm
External Height (mm): 3580mm
Shipping Weight: 800kg
* - The burn rates provided are to be used as a guide. We have based these figures on test burns using Medical Waste (lowest burn rate) to Cat. A&B Wood (Maximum Burn rate). Burn rates are also dependent on the calorific value of waste, fuel quality and local atmospheric conditions.