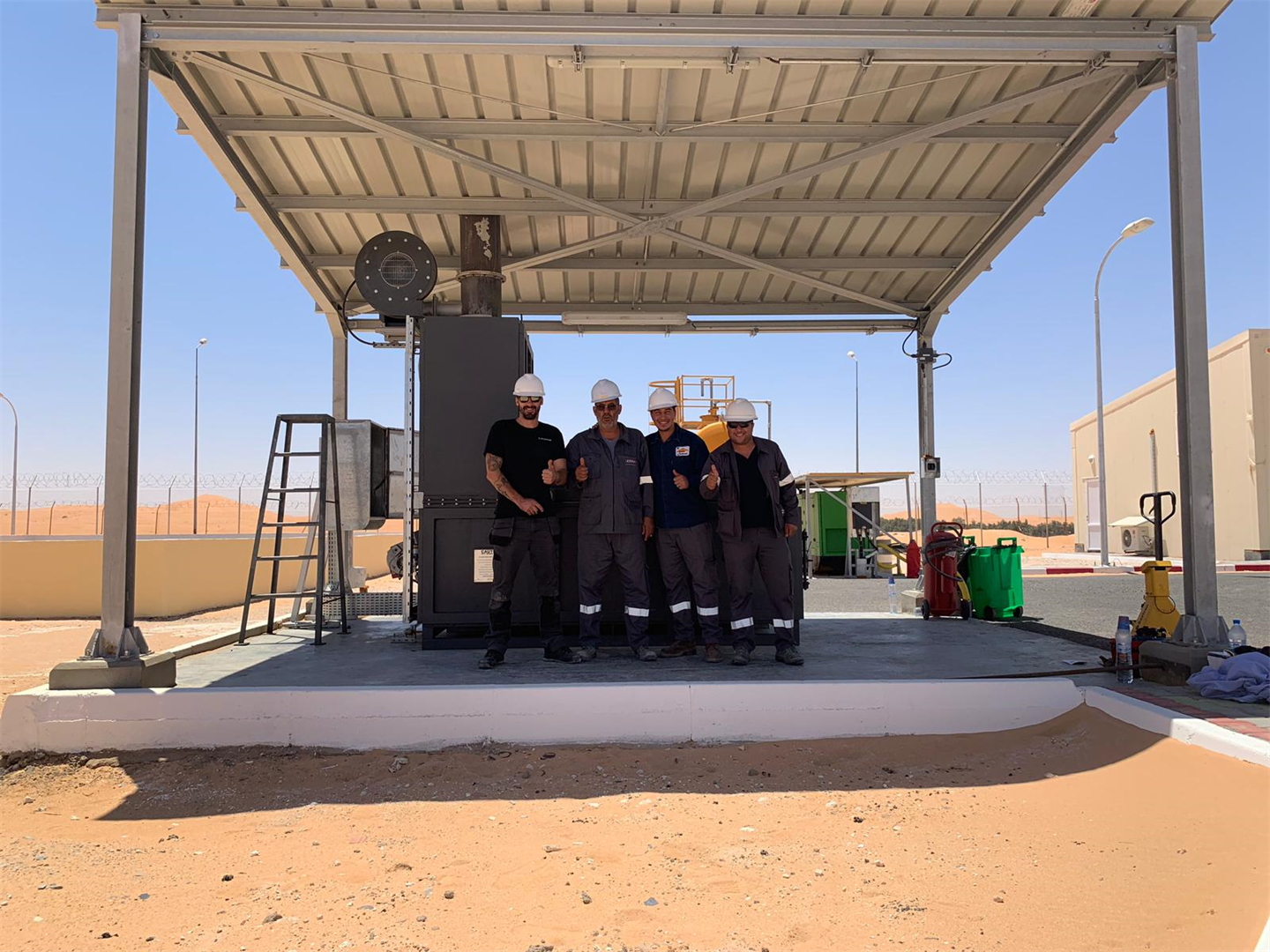 From Incinerators by Application
Our latest range of mobile incinerators lend themselves to a variety of uses in waste management. Whether it is for shared facilities, camps, farms or even for disease control in remote areas. One of the unique features of this range is the natural secondary burn characteristics of the primary chamber. The design of this model ensures extra air is drawn into the main chamber aiding primary combustion to ensure the efficient disposal of waste or carcasses at minimum cost. These units are the highest standards for waste disposal, and benefit from being extremely durable for a long working life. The mobile range of incinerators have options for larger fuel tanks and generator sets. The control panel is set up for easy use and will automatically shut off when the required incineration time is completed.
The trailer is rated to carry up to 2700kg , therefore there is plenty of additional space to carry extra items of equipment including generator sets, fuel and any other equipment. The trailer itself has fixed headboard and sides with the choice of a drop tailboard or a loading ramp (as shown opposite). Chassis, framework and panels are galvanized for maximum durability. The platform is hard wearing resin-coated high density plywood. Commercial rated tires have been chosen for their high carrying capacity and strength.
These trailers have been built to withstand the rigors of the construction industry. The beam axle system features sealed, unitized wheel bearings and powerful auto-reverse brakes and is unequaled for strength and durability. The parabolic taper relief spring suspension has proved itself to be the best in the business and helps to provide the secure, stable towing characteristics and longevity. Other options available for these trailers are fixing rings, prop stands, weld mesh side extensions and aluminum tread plate flooring.
For larger models, on-skid, platform type installation is available. The platform is deigned in a way so it can house the incinerator and related equipment, including fuel tanks and generator.

Specially designed lifting points ensure full mobility of this solution. it is possible to operate on a truck trailer without unloading it. A hinged chimney option is also available to assure minimum transport preparation time.