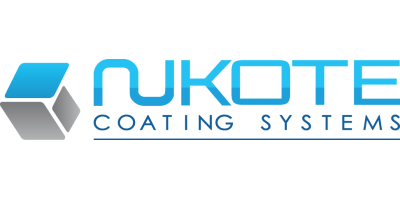 Nukote

- Model CW - Chemshield
Nukote Chemshield CW compounds are paste of metals and ceramic in a polymeric binder to be used as a repair, rebuild and resurfacing product, providing excellent performance in corrosive, chemical and abrasive environments, at ambient or elevated temperatures for both ferrous as well as nonferrous metals. These products are designed for industrial use at elevated temperatures and will maintain its physical properties under continued exposure to high constant temperature both in exposed as well as immersion conditions. Nukote Chemshield Cold weld compounds are resistant to many solvent, chemicals including hydrochloric, sulphuric acid, alkalis, mineral spirits, cutting oil, sulphur fumes, seawater, in ambient as well as elevated temperatures.
The products are available in different grades and specific purposes. Chemshield CW is used as a high strength structural adhesive and also suitable in cryogenic applications. This product can be used in most applications in combinations with other nukote ceramic coating assortments.
Features:
Easy to apply for patch repair on metals
High temperature resistance- up to 390 oF( 200 ℃)
No shrinkage, expansion or distortion
Excellent abrasion resistance
Superior impact resistance
Strong chemical resistance
100% solids, no VOC content
Maintains strong adhesive strength.
Can be used for repairing pitted steel.
S and E versions of cold weld compounds are fully machinable using carbide tipped tools or grinding
Can be heat cured for faster down time
Typical uses:
In repair, rebuild, and resurfacing metal damages resulting from erosion, corrosion, cavitation, wear and chemical attack in:
In flow lines and transmission lines in petroleum and chemical industries
Petroleum and chemical process equipment ,petroleum and chemical bulk carriers and tanks
Sour gas pipelines and process equipment, offshore rigs and platforms,
Corroded pumps, pump casing, impellers ,valves, condenser plates, diffusers, tanks,
Heat exchangers, tube sheets, water boxes, chillers absorbers
FGD systems , scrubbers, cooling towers, and centrifuges
Propellers, kort nozzles, bow thrusters, rudders, struts, hull fairing.
Weld overlay repairs ,crack repairs resulting from fatigue, stress and vibrations