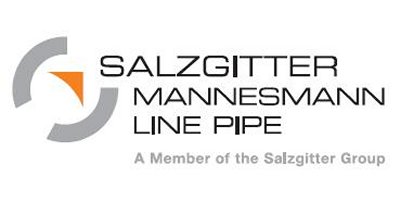 Oilfield Tubes (OCTG)
The broad product portfolio of Salzgitter Mannesmann Line Pipe GmbH also includes HFI-welded plain-end oilfield tubes to API 5CT in the 4 ½' (114,3 mm) to 24' (610,0 mm) size range. Oilfield tubes from Salzgitter Mannesmann Line Pipe are used in the oil and gas industry around the globe.
These oilfield tubes – or OCTG products (Oil Country Tubular Goods) – can be either casings or tubings. Their applications include classic oil and gas wells, geothermal wells and water wells, i.e. underground caverns or aquifers. Besides API standard grades H40, J55, K55, N80, L80, R95 and P110, we have developed and supplied other grade variants for these products in response to individual customer needs, such as:
Tubes for cavern construction - J55 (weldable) and N80 Q (weldable) with notch impact toughness at -20 °C and restricted carbon equivalent
Normalized tubes - K55 FBN. FBN stands for Full Body Normalized.
High Collapse tubes – Depending on the size and grade in question, we can also check on request whether a given tube material and size can be produced with increased resistance to external pressure.
J55 UPG - J55 grade to API with an upgrade option. Similar to Green Tubes, these tubes are upgraded to N80, L80, R95 or P110 by special heat treatment.
Our plant in Hamm produces tubes in diameters of 12 ¾' (323,9) to 24' (610,0 mm)and has a heat treatment shop for normalizing and quench & temper treatment of the tubes. In addition, a full-body ultrasonic testing facility has been installed downstream of the hydrostatic pipe tester, so as to accommodate in-line non-destructive testing of the heat-treated tubes as specified by the applicable standards.
Our plant in Siegen covers the 4 ½' (114,3 mm) to 16' (406,4 mm) size range. Any necessary heat treatment of these tubes is carried out at the Hamm location.
Why not take advantage of our expertise? Together with you and our partners, we develop flexible and, if required, unconventional solutions that are perfectly customized to your needs. With us, you can plan swiftly and reliably, for response times at Salzgitter Mannesmann Line Pipe are deliberately kept short.