From Submersible motors - Submersible motors for liquid manure tanks
For liquid manure tanks and slalom systems up to 4 m depth. Attachment directly on the concrete funnel. The funnel channel has a optimum width of 700 mm. The guiding rails and crossmember are in ss304. The Optimix adjustabel comes with a microbe resistant and fabric-reinforced foil. The PVC-Plate is 30 mm thick. Hoisting device for agitators via ss316-stainless steel-wire rope. The Optimix adjustable is suitable for ring and slalom systems with a depth up to 4m and for the direct attachment on the concrete funnel.
A microbe resistant and fabric-reinforced foil guarantees the optimum flow circulation and prevents the substrate from flowing backwards.
With a stainless steel-wire rope the Optimix can be easy adjusted in its height from the outside.
The agitator is certified for Ex-Zone 2 and has motor powers of 9 or 15 kW.
The opening of the concrete shaft should have a width of 700 mm. For maintenance work it is not necessary to drain the substrate.
Most popular related searches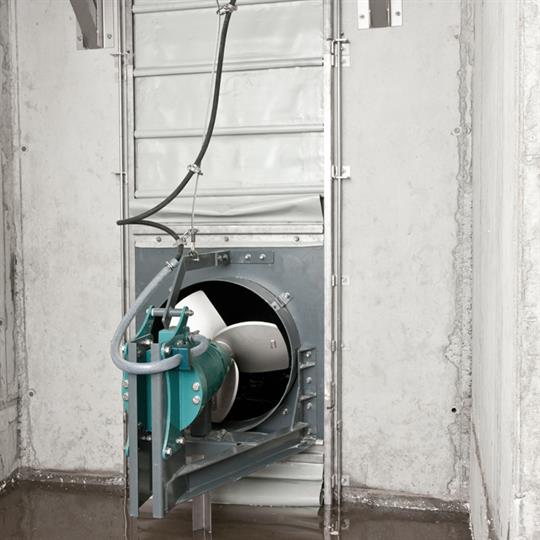 The Optimix is adjustable through a cable winch.
Possible for the Optimix adjustable are the Optimix 2G or the Optimix 2A.