ADME and Pharmacokinetic Services
Creative Bioarray provides various in vitro ADME/PK services including high-throughput ADME screening, in vitro metabolism, in vitro permeability and transporter assays. ADME is short for 'absorption, distribution, metabolism, and excretion'. The four properties determine the drug level within a body, the drug exposure to tissues, and the metabolic process of a compound, which can help predict the bioavailability and bioactivity of a drug-whether a drug can reach its intended target and confer a therapeutic effect. Therefore, understanding the ADME properties of the compounds is crucial to the drug developing process.
Most popular related searches
High-throughput ADME screening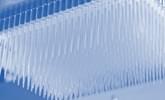 Using our high-throughput ADME screening service to simultaneously screen multiple compounds for their ADME properties early in the drug discovery process, predicting bioavailability, metabolizing and eliminating rate, possible drug-drug interactions, and potential toxicities, reducing cost and saving time in the future.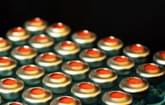 Drug metabolism is the conversion or breakdown of drugs into more soluble forms through a specialized set of enzymes in living organisms. During this process, drug efficacy and safety issues may occur. For example, drug metabolic stability can affect the clearance rate of the drugs, thus influence the dosing strategy. Potential interactions between drugs and drug metabolizing enzymes can cause induction or inhibition of the enzymes, leading to increased or decreased drug exposures, especially when two or more drugs are present. Thus it' s necessary to assess the metabolic patterns and properties of your compounds.
In vitro permeability and transporter assays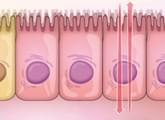 Drug permeability across biological membranes is a key factor in the absorption of drugs across gastrointestinal mucosa and the distribution of drugs to tissues through blood circulation. Poor permeability can lead to poor absorption (for orally administered drugs) or poor distribution throughout the body.
We provide a number of in vitro permeability and transporter assays to evaluate drug permeability and predict drug absorption and distribution, including Caco-2 permeability assay, MDCK permeability assay, Parallel artificial membrane permeability assay (PAMPA), and a panel of transporter assays on several of the most relevant transporters such as canine P-glycoprotein (P-gp), BCRP, BSEP, OAT1, OAT3, OATP1B1, OATP1B3, OCT1, and OCT2.
Creative Bioarray, staffed with well-experienced experts in the field, is dedicated to providing its clients with the most reliable and producible results at a competitive price. We are capable of accommodating the needs of our clients and achieving the goals of the study.