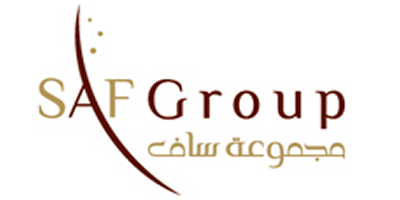 Environmental Equipment Company (Etch 2 O)
ETCH2O is a subsidiary of the SAF group of companies located in Khobar, Kingdom of Saudi Arabia. ETCH2O deals in all environmental solutions, sea water, air pollution including water treatments.The company's prominent division is EEC Saudi which involved in waste water and waste water treatment. This division is an official licensee of the world famous EEC Global and draws its equity from the principal's years of research and manufacturing. EEC has been offering the finest biotechnology available in the region. Its biological package plants are suitable for both industrial and domestic wastewater.The organization has a captive audience including oil rigs, real estate contractors, residential compounds, slaughterhouses, beverages and bottling plants, diary and animal farms, Schools & Universities, Hospitals, Remote Locations & Islands, Airports, hotels and shopping centers.
Design, fabrication, erection and commissioning of package water and wastewater treatment plants.
Trading of water and wastewater Equipment's — RO, BWRO, SWRO, UF, NF membranes, de-watering units, and odor control units etc.
Supplying biological wastewater treatment systems using MBBR, MBR, SBR, RBC technologies.
Supplying industrial and domestic containerized MBBR Bio-Plants.
Liquid/ Solid, oil and grease separation GEM/DAF systems dewatering and chemical dosing systems.
Operations and maintenance of domestic and industrial water and wastewater treatment plants
Sales Department:
Etch2o's sales department is run by team of highly tech savvy and qualified engineers specialized in waste water treatment plants whose mission is to introduce the clients with best solutions as per their requirements and to provide the best after sales service to gain the maximum customer satisfaction.

Projects/Operations Department:
Run by a team of highly qualified engineers and technicians specialized in waste water treatment plants whose mission is pursuing and overseeing all the processes of installation, commissioning while using latest measuring instruments and technical expertise.

Design Department:
Whereby the first and essential step of sound and intact job is taken. Utilizing the latest standards of engineering programs the system designs and different uses are well studied and the necessary shop drawings are prepared and correlated.

Maintenance Department:
It is concerned with periodical inspections, guided by a technical well-studied program, to ensure a trouble free performance for Waste Water Treatment Plants. It also concerned with sludge overhauling and any other preventive activities.