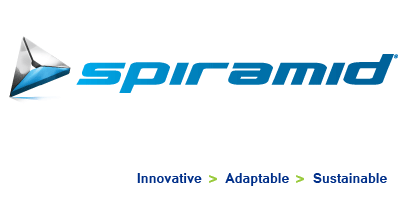 Spiramid provides the most complete Industrial Hygiene software available on the market. Our application has been continuously improved on by a staff of CIHs and IH Professionals from our user Community since 1996. The major components of the Industrial Hygiene module include: Qualitative Exposure Assessment. IH Sample Data Management. Chemical & Physical Stressor Data Management. Equipment Management.
Qualitative Exposure Assessment
The Exposure Assessment component of our Industrial Hygiene software is designed to meet the AIHA's Exposure Assessment Strategy, HSE's COSHH regulations or your company's specific exposure assessment strategy. Simply put, we can tailor it to meet your needs.

What makes up your exposures? Is it the location, job, task, equipment used? Our system is built to be flexible to enable you to use a variety of 'grouping parameters' to establish your similar exposure groups (SEGs) or homgeneous exposure groups (HEGs).

Why would you pay to have a custom system built and supported if you could use and off the shelf system that can be configured? The cost savings both short-term and long-term savings are quite significant.

IH Sample Data Management
Our Industrial Hygiene software allows for the storage of industrial hygiene samples, including but not limited to personal, bulk, wipe/swipe, and ambient samples for chemicals, noise, radiation, heat/cold stress, fibers, direct reading instruments and more.

We have built a standard interface that works with most of the leading IH laboratories. This provides you with a simple way to send the chain of custody forms into the labs and receive the analytical data electronically. This reduces the time spent filling out paperwork and manually entering the results into the software. Additionally, the quality and itegrity of the data is improved since it is all done electronically.

Chemical & Physical Stressor Data Management
This component allows you to track chemical and physical stressors to which workers are potentially exposed. Key functions include the following:
Federal, industry & company-specific OELs can be assigned to each stressor.
Complete histories of each stressor, their properties and OELs are maintained
Each result is automatically compaired to the OELs.
All physical and chemical properties are tracked for each stressor.
Through the integration with the MSDS Management module, assessments can be performed for products or any component within the product.
Equipment Management
The Equipment Management component of our EHS software provides a centralized inventory and record keeping system for tracking your IH equipment. The system can track calibrations, loans, repairs, inspections and each time the equipment was used with a sample.