Activated carbons solutions for home water filters industry - Water and Wastewater - Water Filtration and Separation
As standards of living continue to increase in developed nations, consumers demand higher quality drinking water from their taps. Activated carbon is the time tested solution to meet these challenges. Jacobi offers a full range of products for water treatment from the AquaSorb™ line especially designed for use in home water filtration systems.
For whole home/building water systems, Jacobi offers AquaSorb™ grades including our 1000 series and C series products for free chlorine and organic removal, and AquaSorb™  CX-MCA for the catalytic removal of chloramine. Composed most commonly of bituminous coal and coconut shell, these are available as water washed (W-series) and acid washed (H-series) grades as required for higher purity water applications. We maintain the strictest levels of quality control, to ensure product consistency. Dealers of POE systems can be assured that their activated carbon meets their clients' needs in every system.
For manufacturers of products such as pitcher filters, faucet mount filters, or refrigerator filters, Jacobi provides a variety of AquaSorb™ grades, for loose fill filters or for carbon blocks. In addition to our standard C series grades for chlorine/organic reduction claims, we offer a number of specialised products including catalytic grades (CX-MCA) for chloramine removal, silverised grades (L series) for bacteriostatic properties, and acid washed grades (H series) for high purity requirements. All of these product series are available in unique particle size distributions, including custom particle size ranges to meet individual customer specifications. Many grades are certified to NSF Standard 42.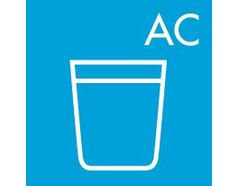 Traditional activated carbon filters rely on flow through a granular media with a relatively long contact time to achieve removal of contaminants. In the case of dechlorination, a standard 12×40 mesh carbon needs 3-5 minutes residence time. Using smaller granules improves this but then resistance to flow becomes an issue and high pressure feed is necessary.
However, an alternative now exists with ACTITEX™ a composite of activated carbon fibres, in either a cloth or felt weave, that can dechlorinate extremely rapidly, and maintains a trace capacity for adsorption of organics. In most cases, this can be more than 20% of its own weight.
More details on the ACTITEX range of products can be provided immediately on submission to Jacobi using our contact form below.