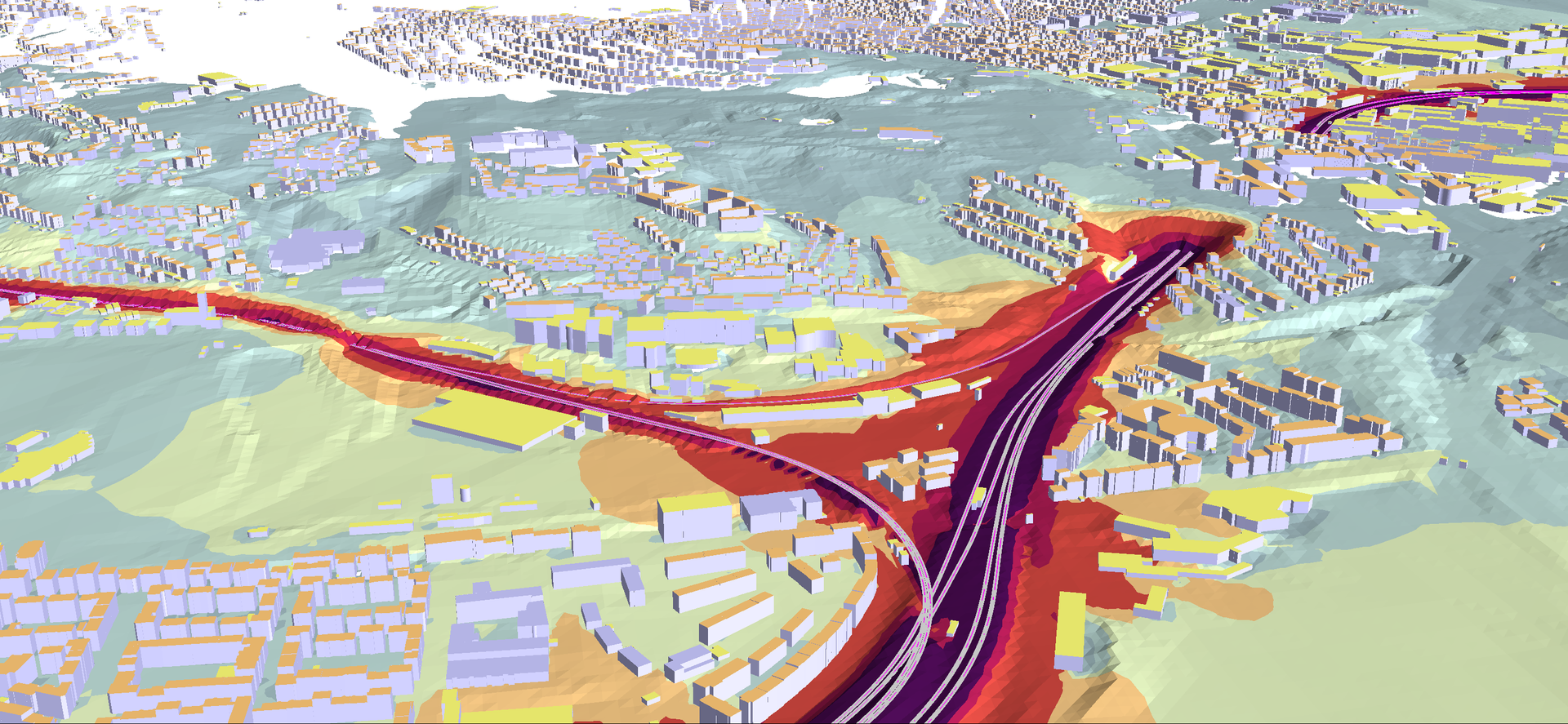 A holiday from noise pollution
Tourism is one of the fastest growing economic sectors in the world and offers significant benefits, but among the many challenges the industry faces is protecting the local population, environment, and the travellers themselves, from excessive noise.
The modes of transport (especially planes and cars) and mass arrivals at airports, railway stations, and ports and harbours, mark just the beginning of the tourist-related noise issue. For instance, officials in Venice, Italy, have apparently complained that their town is besieged by the noise of tourists' wheeled luggage. This is to say nothing of the sites of special interest, or the clubs and bars and many other tourist facilities which entice millions of visitors across the globe every year.
The United Nations Environment Programme reports that: "Transport by air, road, and rail is continuously increasing in response to the rising number of tourists and their greater mobility" with the result that "Noise pollution from airplanes, cars, and buses, as well as recreational vehicles such as snowmobiles and jet skis, is an ever-growing problem of modern life."
When you consider that the World Tourism Organization (WTO) predicts international tourist arrivals will reach 1.8 billion by 2030, up from 1 billion in 2012, then it is clear the problem is going to get far worse unless concerted preventative measures are taken.
Sustainable practices
The WTO defines sustainable tourism as "tourism that takes full account of its current and future economic, social and environmental impacts, addressing the needs of visitors, the industry, the environment and host communities".
It is important that noise is factored in to this sustainability approach. Exposure to excessive noise can lead to hearing loss, sleep disturbance, cardiovascular disease and other physical disturbances for local residents and the tourists. Noise can also significantly impact the environment, for example by causing behaviour change among wildlife.
Proper planning
The WTO says that "[tourism] planning and development requires good, reliable and comparable data that can guide appropriate policies and management." This is equally applicable to noise mapping, monitoring and mitigation.
By using noise simulation software and existing data, it is possible to create a noise map to show how the locality around the noise source will be affected. Each noise map is unique according to project size, the geography, the objective, but most of all, on what data is available and can be acquired to be imported and used for the noise map.
Noise mapping allows noise to be predicted, including how it will travel from new hotels, resorts, transport hubs or any other tourism related activity. It can also show how outside noise will affect the tourism destination.
For over 30 years, researchers have measured noise and developed different interpretations of cause and effect, so that complex equations can be used to realistically represent the nature of sound propagation in the environment.
Today's technology means it is possible to create more realistic simulations with distinct advantages over measuring noise when it is happening. Simulations allow future levels of noise to be predicted, whereas measurements cannot occur until the entity making the noise is physically there. Simulations, however, allow one to work with 'what-if scenarios' prior to building. In addition, a measurement yields only one noise level and it is impossible to find how much noise came from which source.
Taking control
Once a noise map has been created, controls can be introduced to start defending the environment and people from problem noise. A noise map allows you to try out different scenarios to assess which is the most sustainable approach. This includes different placement and height of noise barriers, or seeing the result of moving a hotel to a different area where natural features may shield it.
Reducing noise is imperative if tourism is not to damage relationships with local people and the environment that attracted the tourists in the first place. With tourists on the rise, it is vital that this message isn't drowned out.
About the author:
Arne Berndt, is the owner / adviser at SoundPLAN GmbH . SoundPLAN is a market leading software for mapping noise and air pollution.