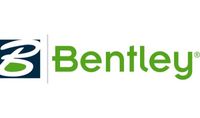 BIM Technology Application in the Municipal Infrastructure Phase I of Zhong-Guan-Cun Science and Technology Town - Baodi District, Tianjin City, China - Case Study
Project

As part of a coordinated development plan, Zhong-Guan-Cun will integrate the resources of Beijing, Tianjin, and Zhong-Guan-Cun to build a science and technology city. The CNY 2.2 billion project includes the design and construction of roads, utility pipelines, a 174,000-square-meter park, and green roadsides spanning 477,000 square meters. As the overall project consultant, CCCC Water Transportation Consultants Co., Ltd. (CCCC) needed to develop an innovative city model.
Solution
The team used the integrated BIM capabilities of Bentley's OpenRoads and OpenBridge Modeler with ContextCapture to generate a comprehensive 3D model of the entire city. The team collected terrain data via unmanned aerial vehicles to integrate into ContextCapture, generating the reality mesh. Given the large geographic span, wide construction area, and tight construction timeline, CCCC's project team also implemented a collaborative BIM process. The team used Bentley's Connected Data Environment to coordinate with the many engineering disciplines and seamlessly deliver the new digital city.
Outcome
The 3D model of the city helped CCCC identify and remedy more than 200 collision points, optimizing design and reducing costly rework. The model also allowed the project team to perform construction simulation, facilitating construction management. The simulation streamlined the construction process, shortening it by 64 days to save CNY 6.6 million in costs. Using ContextCapture to generate the reality mesh also facilitated earthworks planning and saved approximately CNY 40 million.
Software
ContextCapture was used to create the 3D model of the new science and technology city. LumenRT and Navigator helped further visualize the model and conduct analyses. OpenRoads helped complete the creation of the road engineering model while OpenBridge Modeler helped create the bridge and culvert engineering models. Bentley's Connected Data Environment based on ProjectWise streamlined workflows and improved design efficiency.