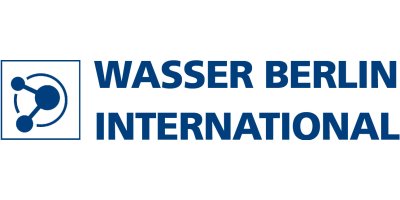 Wasser Berlin International 2017
WASSER BERLIN INTERNATIONAL is a capital goods trade fair and congress with a clearly defined profile and focus on water and wastewater, which is conducted every two years in the German capital.
Event Type:

Trade Show/Exhibition

Date:

Mar. 28-31, 2017

Venue:

Berlin ExpoCenter City Messedamm 22

Location:

Berlin , Germany
The integrated congress and trade fair provides a coherent answer to the technically advanced exhibition themes in the face of the highly dynamic market development. Products and services that require explanation are presented in line with industry standards and positioned in a competitive environment.
As a stage for innovations, WASSER BERLIN INTERNATIONAL also serves as an industrial fair for water management. Trade visitors can use this opportunity to learn about the capabilities, performance standards and prospects for water management players. Four-fifths of the exhibitors regularly present innovations or updated versions of existing products.
WASSER BERLIN INTERNATIONAL is Europe´s main event for water and wastewater and at the same time an important media event. The work of the press and public relations department focuses not only on the actual event but also on the entire run up to the fair. Messe Berlin is organizing to publish an Innovation Report which will be posted online and issued in print. The Innovation Report provides an overview of the array of products that are making their debut at WASSER BERLIN INTERNATIONAL.
For the media:
This press section provides you with all the most important information on WASSER BERLIN INTERNATIONAL. Press releases, an extensive photo archive, and show dailies. As contacts for the press and public relations department we welcome your inquiries.
For exhibitors:
We help you plan and implement your press activities for WASSER BERLIN INTERNATIONAL. We offer you press pigeonholes in the media office, an entry in the WASSER BERLIN INTERNATIONAL press guide and rooms for press conferences.