From Sanitary Ball Valves
AV-2PS series is a kind of pneumatically operated butterfly-type ball valve. With good capacity in dealing with viscous medium or particulate, it is widely used in food, beverage, pharmaceutical and chemical industrial piping system, especially the brewing industry, to regulate and control the medium flow. Materials: AISI-304, AISI-304L, AISI-316, AISI-316L Size: 1/2''-4'' Gasket: EPDM (default) Seat: PTFE
Most popular related searches
Sizes are available from 1/2' to 4' (1/2', 3/4', 1", 1 1/2', 2', 2 1/2', 3', 4')
DN15 to DN100 (DN15, DN20, DN25, DN40, DN50, DN65, DN80, DN100)
Valve body can be AISI 304 or AISI 316.
Valve seat: Encapsulated PTFE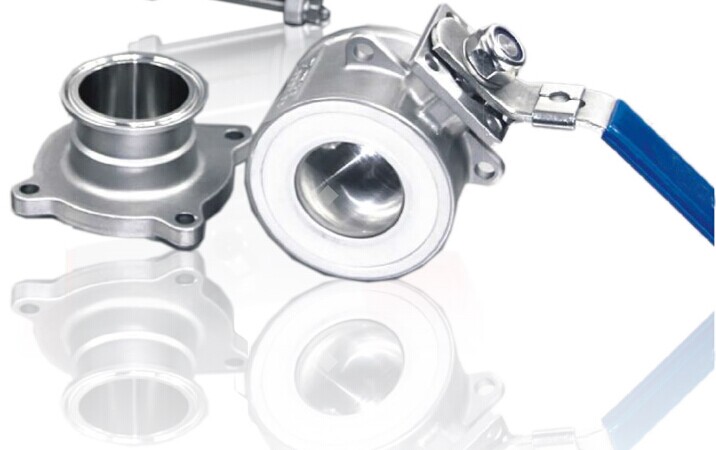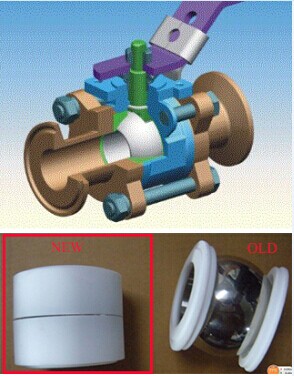 Max. working pressure: 145psi (10bar)
Temperature range: -4 ~ 302°F (-20 ~ 150°C), -22 ~ 392°F (-30 ~ 200°C) option.
End connections: tri-clamp / tri-clamp, others available upon request.
Surface treatment: Ra 16 ~ 32µin (0.4 ~ 0.8µm), Ra 32µin is the default.
AV-2MEBC series is a manual type 3-pc sanitary ball valve with tri-clamp / tri-clamp ends and Encapsulated PTFE seat, which is extensively used in food & beverage processing, brewing, oil refinery, cosmetic, pharmaceutical, and chemical industries to control medium flow. The Encapsulated PTFE seat design with no residue makes it an optimum choice for sanitary needs, AV-2MEBC ball valve operates manually.