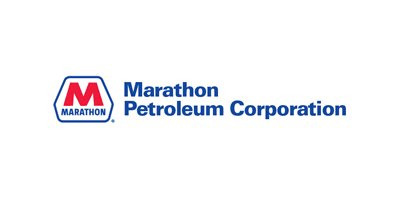 Asphalt
Marathon Petroleum Company LP (MPC) is a major producer and marketer of liquid asphalt used primarily as a binder in constructing and maintaining road surfaces. The liquid asphalt is combined with aggregate to produce Hot Mix Asphalt, used for roadways. Other uses for asphalt include the manufacture of roofing products.
Production Information
MPC has the largest domestic asphalt production capacity in the United States, producing base asphalt binders from four of its seven refineries. Galveston Bay, TX, Robinson, IL, and Texas City, TX refineries do not produce asphalt.

Transportation
Asphalt must be kept hot to remain a liquid and is generally shipped at temperatures exceeding 300 degrees Fahrenheit via barge, rail or transport truck. Pipelines can not be used to move this product great distances efficiently due to temperature constraints.

Marketing
MPC markets asphalt through 26 owned or leased terminals located throughout the Midwest and Southeast. The MPC customer base includes asphalt paving contractors, government entities (states, counties, cities, and townships), and asphalt roofing shingle manufacturers.