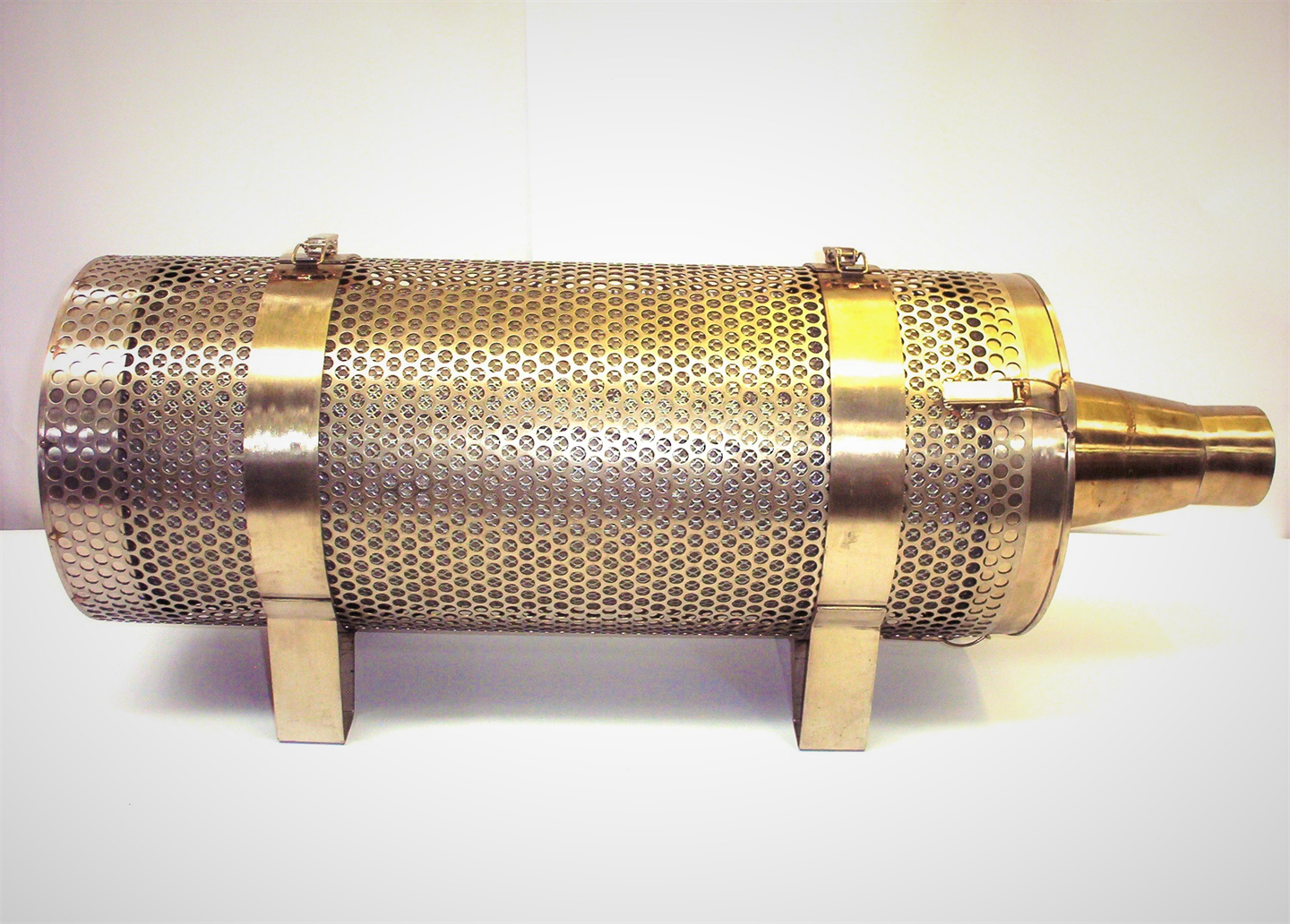 Model DCE 100 - Cartridge Collector
From Dust Extraction - Equipment
Ideal for venting small volumes of dust-laden air on bins, hoppers and vessels.
Most popular related searches
The DCE 100 is also available with a plastic liner option especially for the food industry. All filters have anti-static features to allow for all dust types, including explosive dusts.
Donaldson has decades of expertise and know-how in providing successful dust control.
Main Features:
Compact design with low height and small circular footprint
Durable with high quality stainless steel construction
Hinged top for easy cartridge removal
Proven cleaning performance
Better filtration efficiency than commodity bag filter
Ensures CoSHH compliance
ATEX compliance option
Compact Design
The small circular footprint of the DCE 100 Air Venting Filter means it can be optimally positioned on the vessel and the overall low height enables easy installation where clearance height is restricted.
Sizes and Air Volumes
The range comprises two sizes at 2.5 and 3.6 m² / 26.9 and 38.8 ft² filtration area. It is available as a standard venting unit and as a fan-assisted version. The venting unit can handle air volumes from 200 to 400 m³/h / 117.7 to 235.4 cfm. The fan unit is rated up to 225 m³/h / 132.4 cfm @50 mmWG / 2 inWG.
Proven Filter Media
The DCE 100 series uses proven Ultra-Web® SB filter media as installed in venting applications worldwide. Combining Ultra-Web nanofibre technology with a sturdy spunbond polyester substrate, Ultra-Web SB provides higher efficiency, longer filter life and greater cost savings.
Easy Maintenance
A hinged top means cartridge removal could not be easier. The manifold, diaphragm valve and timer components are all readily accessible for easy maintenance.
DCE 100 Plastic Liner Suitable for the Food Industry
Donaldson Torit® DCE offers an innovative plastic liner for the food, chemical and pharmaceutical industry using a moulded polyethylene construction.
Key Benefits:

Easy to clean / maintain
Cost-effective efficiency
High quality construction
Suitable for explosive materials
Contamination-free operation
Materials approved for food industry