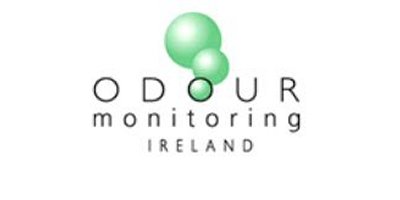 From Stack Monitoring Services
Odour Monitoring Ireland offers an extensive range of air emissions monitoring services. Monitoring is carried out in accordance with MCERTS requirements and the Irish EPA's Air Emissions Monitoring Guidance Note 2.
Speciated Organic Carbon A specific volume of sample air is passed through a specific sorbent thermal desorption and analysis by GC-MS.
Total Organic Carbon (TOC) EN 12619 - Low concentrations and EN 13526 High Concentrations A representative gas sample is drawn through a Flame Ionisation Detector (FID) and the resulting value reported as ppm and converted to mg/Nm3. Varying calibration gases are used for low and high range concentrations. The result is reported as mgC/Nm3.
PAHs - ISO 11338 - Heated filter condenser adsorber method A representative sample is sampled through a heated line. After sampling the filter and impingers are analysed for PAHs by either GC-MS or HPLC.
Sulphur Dioxide - EN 14791 A representative sample is drawn through an impinger system made up with a dilute solution of hydrogen peroxide. After sampling the impinger solution is analysed by ion chromatography for sulphate (SO4) and adjusted to sulphur dioxide (SO2).
Metals - EN 14385 This method is applicable to the determination of metals from all stacks carrying gases in the concentration range of 0.005 mg/m3 to 0.5 mg/m3. The following metals are included within the scope of BS EN 14385: 2004.

Antimony (Sb)
Arsenic (As)
Cadmium (Cd)
Chromium (Cr)
Cobalt (Co)
Copper (Cu)
Lead (Pb)
Manganese (Mn)
Nickel (Ni)
Thallium (Ti)
Vanadium (V)
This method may be used to determine particulate emissions in accordance with BS EN 13284-1 in addition to the metals emissions, if used in conjunction with the procedure for particulate analysis. Mercury can be determined additionally in accordance with BS EN 13211. Analysis is by ICP-MS or ICP-OES.

Hydrogen Fluoride - ISO 15713 A wet chemistry method. A representative gas sample is passed through an impinger system with sodium hydroxide dilute solution. The impinger solution is then analysed for fluoride by Ion Chromotography
Fomaldehyde - NCASI Method A gas sample is pumped through at least 2 midget impingers each contained chilled capture solution. Formaldehyde and other organics are absorbed by the water. Analysis is carried out by HPLC and GC-MS
Carbon Monoxide, Oxygen and Nitrogen Oxides A flue gas analyser is used to determine concentrations of CO, O2, and NO
Particulates - High Range ISO 9096 This method is similar to the EN 13294-1 method, but has a higher range of between 20 and 1,000 mg/Nm3.
Particulates - Low Range - EN 13284-1 This is the low dust gravimetric sampling method, where the expected dust concentration is less than 50 mg/Nm3.
Gas Temperature and Velocity - EN 13284 or ISO 9096 and ISO 10780 Gas temperature is carried out using calibrated thermocouple. Gas velocity is carried out measuring pitot differential pressure in the stack over a cross section traverse.
VOC and Solvent Regulations These regulations were enacted in 2002 (SI 543), to limit the emission of volatile organic compounds (VOCs) due to the use of organic solvents in certain activities and installations. Emission limit values have been set for various processes with emissions of volatile organic carbon.
Odour Monitoring Ireland provide emissions monitoring in accordance with the relevant standards.