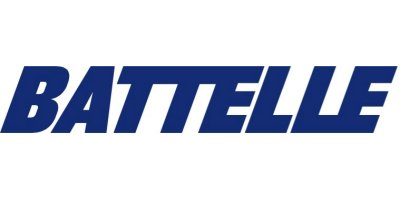 From Energy & Environment
Find sustainable water and wastewater solutions, and extend the life of your water infrastructure systems with practical, affordable solutions. Battelle applies industry-leading expertise to evaluate emerging technologies and recommend innovative solutions that balance economic, environmental and social concerns.
Most popular related searches
Water and Wastewater Technologies: Develop and implement new processes for water and wastewater management. We can help you integrate innovative new water processing and sensor technologies, and recover valuable constituents from wastewater.
Water Systems Technology Integration & Optimization: Make your operations more effective and affordable. We use a systems approach to technology selection and customization to help you find the most affordable and practical solution.
Sustainable Water Management: Incorporate sustainable practices for water and wastewater use and recovery, including water demand and utilization strategies, water-energy nexus solutions, Zero Liquid Discharge (ZLD) systems and resource recovery.
Water Infrastructure Component Evaluation: Evaluate new products, materials and processes to meet water infrastructure challenges. We can help you analyze innovative technologies for water distribution, wastewater collection, manhole and stormwater systems, and more.
New Technology Evaluation & Integration: Speed approval and adoption of improved water infrastructure components with accurate, unbiased evaluation and analysis. We provide objective third-party evaluation of new products and materials, conduct field demonstrations and perform comparative analysis of new water infrastructure technologies.
Infrastructure Asset Management: Ensure optimal performance and smooth integration of new products and processes with expert support. We offer comprehensive evaluation, project management and quality assurance services for integration of new water infrastructure technologies, from pipeline and leak detection technologies to water main and wastewater infrastructure.