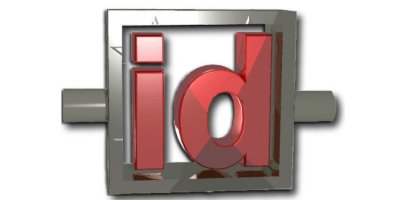 Version DxLEIT - Remote Control Station Software
DxLEIT is a control station software for the handling of all DX-devices.It offers an interactive user interface in form of index cards, from which you can select different functions. The index card 'Remote-control-station log book' indicates all arriving indications with date, time, name of station and information. The messages are listed chronologically. You can send commands to a station through a dialable dialog. A further index card shows you the state diagram of a dialed station. All signals of a station are shown graphically and numerically. Additionally,specific station-pictures can be produced with user-definable station-variables from simple digital photos. For the state display graphics can be used. Several station-views can be opened at the same time.
To the view of several stations, graphic overview-plans, in which the stations with selected states and measured values are placed, can be displayed and shown. By the pictorial supervision of installations, Dx-devices with Camera are availible. That with change of state or per query transferred pictures are shown by DxLEIT and is archived. To every picture individual comments can be entered.
By a routine-call data from the peripheral stations can be queried automatically by DxLEIT at predefined times. If a station with data-logbook is interrogated, you can indicate the acquired logger data in a directory with the time of acquisition and the value. The count-data can be illustrated on index cards as well and transmitted in other formats for further use. The Logger data are automatically stored in day-files. The allocation of the data for the evaluation by processing programs, like e.g. ACRON, is made y DxLEIT. A forward function of DxLEIT is the remote configuration and the remote readout of MBUS counters on Dx-stations. The transfer protocol of the MBUS counters can be defined and read out liberally, how far it is possible depends from the counters. The data can be converted at a click in a generally readable format. The forward use with EXCEL for example is possible. The DxLEIT software runs on PCs with WINDOWS 95/98/2000/NT and supports direct connections, dedicated lines, telephone dial modems (analogue, ISDN), and GSM-radio modems (ISM/GSM/HSCSD). The log book entries can be typed out on a printer.
The DxLEIT-System offers the following functions:
receiving messages in plain text format
sending commands/queries via SMS/DATA
reading out logger data, manually/automatically
reading out impulse count values (day / month ..)
reading out MBUS counter readings / Statistics
sending and receiving SMS
build-up point-to-point data connections
graphic representation of a operation state
process pictures with photos as background and animation of the variables
graphical station overviews with flashing selected measured values
receiving/archiving camera-pictures, copy cycle at events, query, routine call
recording pictures sequences and automatical play-back of recorded pictures
data export to e.g. ACRON, EXCEL, ASCII / other formats
operating via dedicated lines, fixed network or radio-modem (Zeitschlitz/ISM/GSM/HSCSD)
Runs on Windows 95/98/2000/NT/XP