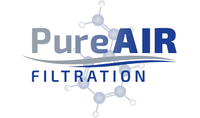 Air Filtration Solution for Emergency Gas Removal - Air and Climate
Toxic Gas Protection: Hazardous gases such as chlorine, fluorine, ammonia and sulfur dioxide are required for certain important industrial and municipal processes. Occasionally accidents occur which results in released of these toxic chemicals.
PureAir's Sentry™ system stands on guard to protect against these releases. Systems are designed to capture the worst case scenario release of these gases.
Customers can make great improvements to their EPA Risk Management Plan (RPM) by installing a PureAir Sentry. Many sizes and configurations are available.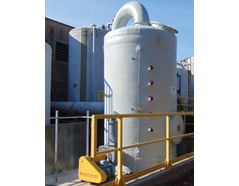 A very large North Texas Municipal Water District (NTMWD) has three Emergency Gas Dry Scrubber (EGS-300) on site in the event of a chlorine leak. One of the scrubbers had a significant chlorine leak during the middle of the night. By the time their main chlorine alarm system alerted staff to the leak, PureAir's EGS-300 had already kicked into gear.
Downloads related to this application