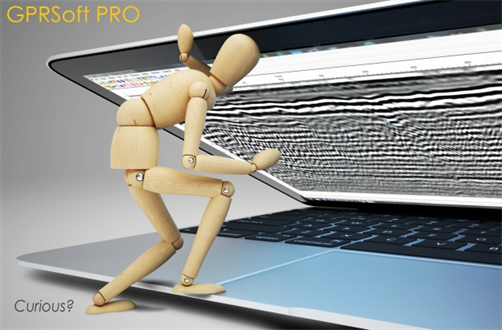 Geoscanners AB is a world-leading developer, manufacturer and distributor of lightweight, reliable and easy to use ground penetrating radar (GPR) systems and software. By focusing on the end-user, Geoscanners have become internationally known for product scalability, user-friendly and intuitive GPR software, dependable and technically advanced products, quick support and tailored survey solutions. The company is privately held and has its headquarters in Boden, Northern Sweden. The severe climate and the vast diversity of testing conditions makes this place unique to develop and continuously manufacture the absolute best field equipment for GPR applications. The advanced Swedish technology industry has all the time been the cornerstone upon which the company is built.
Company details
Kanslihusvägen 10
,
Boden
,
Norrland
SE-96143
Sweden
Business Type:

Manufacturer

Industry Type:

Soil and Groundwater - Soil and Groundwater Monitoring and Testing

Market Focus:

Globally (various continents)
Innovation is one of the characteristic that defines Geoscanners AB the best. The company's high end products and the outstanding data quality obtained with them could not have been possible to achieve without a continuous research and development work. Geoscanners AB keeps a constant rate of upgrades, enhancement and perfection for the entire line of products. Our continuous investments in new technologies, as well as better testing and manufacturing equipments, permits to offer cutting-edge products for the customers.

Geoscanners offers the best customer care available in the industry. Our staff of engineers are always ready to help our clients to accomplish the most demanding and challenging ground penetrating radar applications. With many years of experience in the field of deep surveys, Geoscanners AB is probably the best available partner when deep penetration and high resolution matters. We not only help and support our own customers, but we also play an important role in the global dissemination of the GPR technology.

With customers in more than 45 countries and having performed survey services in different climate and ground conditions, we understand the high demands of the GPR operators and challenges that may occur during a survey. This understanding allows us to design, develop and manufacture GPR solutions that are perfectly prepared for a large variety of survey requirements.

In line with our strong commitment to provide the highest quality possible with our products and services Geoscanners AB has been ISO9001:2015 certified since August 2016. Geoscanners AB systematically monitors its quality through customer feedback, individual self-assessment, regular management reviews, and an annual quality assessment. We constantly hone our processes, maintaining our commitment to the ongoing improvement of Geoscanners' operations and services. Geoscanners also has a defined list of Key Performance Indicators (KPI) and quality targets that are constantly measured and analyzed. We strive to meet every target, however when targets are not reached, corrective actions are implemented, the results of which are closely monitored.