Our corporate mission at Safeway Water is to provide economical solutions to water quality problems, by marketing highly effective water treatment systems for residential and commercial applications. Our products include whole house filtration systems, water softeners and conditioners, equipment to remove iron and sulfur, no-salt systems to control scale, drinking water systems, components, water treatment resins and carbons. Safeway Water sells to certified dealers and international distributors by providing top quality equipment, highly competitive prices, sales and technical support. We ship from Florida and Texas.
Company details
Business Type:

Manufacturer

Industry Type:

Water Treatment

Market Focus:

Nationally (across the country)
At Safeway Water, we offer the best price vs. performance relationship in the business, with our cutting-edge designs, offering systems with features and benefits consumers want and can afford.

We market our equipment through a network of professional water treatment dealers, who are trained to analyze water quality problems and recommend ways to improve the quality of your water.

We are members of the Water Quality Association, Florida Water Quality Association, Texas Water Quality Association and member in good standing of the Better Business Bureau.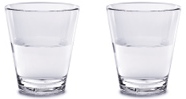 If you're concerned with the quality of your drinking water, you're not alone. This is because in a recent Gallop Poll, nearly 60% of Americans said the "deterioration of water quality" is our "number one" environmental concern.

It is possible to have high quality water, no matter if you get your water from a municipal utility, community water treatment system or from a private well.

However, the reverse is true. Municipal water may contain harmful by-products from chlorination, VOCs from industrial chemicals, Arsenic, lead and other harmful drinking water contaminants, some of which are known carcinogens.

If you get your water from a non-chlorinated private well, your water may contain harmful bacteria from an inefficient septic system or runoff from farm animals. You may also have problems with iron stains, rotten egg odors from Hydrogen Sulfide and other foul tastes and odors.

Selecting water treatment equipment is not like buying a computer or television set, which are essentially, "plug and play". For this reason, it is important to understand what you may need to improve the quality of your water actually depends on what's in your water.

This is why we call water treatment professionals "water doctors". They are trained to analyze your water and "write a prescription" to correct your problems, much like medical doctors.

Hard water may also be a problem, regardless if your water comes from a municipality or private well. Water hardness is a nuisance and results in more costly repairs to appliances due to scale build-up and requires you to use more soap, detergents and shampoo, because these products are less effective in hard water!