Sharps Compliance, Inc.
Sharps Compliance is a leading full-service national provider of comprehensive waste management services, including medical, pharmaceutical, and hazardous. Our key markets include healthcare providers, assisted living/long-term care facilities, retail pharmacies and clinics, and the professional market which is comprised of physicians, surgery centers, dentists, and veterinary practices. We will customize our route-based pickup and mailback services to fit our clients' needs depending on their medical waste volume. Our Sharps Recovery Systems provide a sharps container and a prepaid, USPS-authorized mailback box to properly dispose of sharps and other small quantities of medical waste. Online tracking and proof of treatment are included. We also offer the MedSafe collection receptacle, a simple solution for safe and easy disposal of unused medications, including controlled substances.
Company details
View in map
Find locations served, office locations, manufacturers and our distributors.
Business Type:

Service provider

Industry Type:

Waste Management

Market Focus:

Nationally (across the country)
Sharps Compliance is a leading single source provider of regulatory compliant services for the healthcare market. We focus our services on small to mid-size generators of medical waste, pharmaceutical waste and hazardous waste. Our goal is to provide the best in service at affordable rates for our customers. Sharps Compliance strives to innovate new services that are regulatory compliant and environmentally sensitive.

Sharps Compliance Customers
We manage regulated waste services for customers throughout the United States with our cost-effective mailback solutions for medical and pharmaceutical waste. In addition, we service customers with route-based pickup services for medical, pharmaceutical and hazardous waste. Our customers include medical offices, dental practices, veterinarian clinics, long-term care facilities, home healthcare agencies, retail-clinics, pharmaceutical manufacturers and government agencies.

Sharps Compliance Brands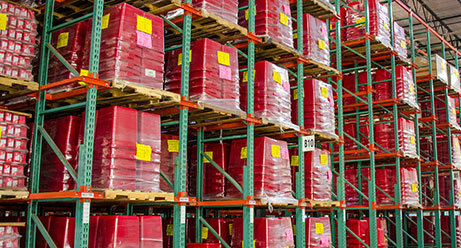 Sharps Compliances waste solutions include a line of comprehensive systems for the containment, transportation, proper treatment and tracking of medical waste as well as unused or expired patient-dispensed pharmaceuticals and over-the-counter medications. The Sharps Recovery System™, Sharps flagship solution includes systems designed to solve the medical waste management of small to mid-sized generators including medical, dental, veterinary, retail pharmacy, long-term care, home infusion and home care, individual self-injectors, pharmaceutical manufacturers, correctional operations, occupational medicine and convenience care clinics, and non-healthcare industries such as hospitality and retail. The Sharps MedSafe and TakeAway Medication Recovery System™ are designed for proper disposal of unused medications by individual consumers, retail and mail-order pharmacies, cities and counties, law enforcement and long-term care communities. The Complete Needle Collection & Disposal System is a retail solution designed to help the self-injector of at home medications with a safe containment container as well as an optional disposal procedure to ensure proper disposal. Sharps also provides programs for the disposal of our customers hazardous and universal waste. Finally, Sharps ComplianceTRAC is an online OSHA compliance and safety training program designed to assist our customers with safety requirements such as SDS management, safety plan development, training and access to state and federal regulations.