Water Services Inc.
Water Services Inc., a global leader in water treatment systems and services. We are a unique company, providing a wide range of production, transmission, storage, treatment equipment for water and oil / gas systems and services to the industrial and commercial sectors. We are proud to offer quality equipment from the top manufacturers such as Atlas Copco - WEDA pump, Tiger Pump, Franklin Electric, Trojan UV, Water Group, Advanced Aeration; and others; industry leaders in water systems. Water Services, Inc. designs and manufactures a wide range of equipment for waste water needs.
Company details
View in map
Find locations served, office locations , manufacturers and our distributors
Business Type:

Manufacturer

Industry Type:

Market Focus:

Globally (various continents)

Year Founded:

2009

Employees:

11-100

Turnover:

$1,000,000 US - $10,000,000 US
This company also provides solutions for other industrial applications.
Please, visit the following links for more info: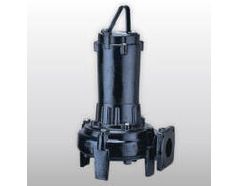 Water Services - global provider of residential, industrial, government projects and commercial water treatment systems and services. Specializing in USA, Africa and the Middle East.

We carry a trusted line of products, including: Tiger Pumps, Franklin Electric, Trojan UV, Intercon Modular, , WSI Reverse Osmosis Systems.

Water Services gives you personal attention and helps you pick the right projects for your application. We make sure you are happy and get the help you need. We have factory-tested products made in the USA that give affordable and long-lasting solutions no matter your project.