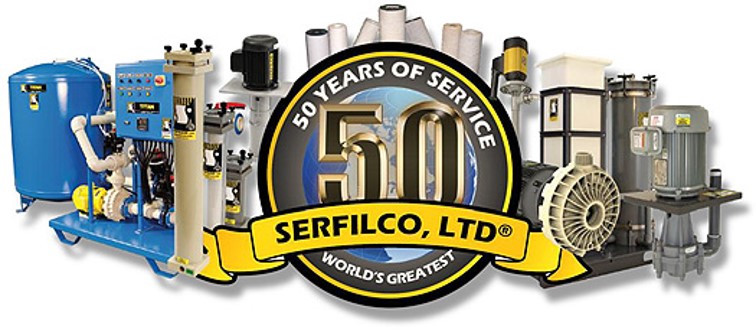 Model Series 718 - Steel Filter Chambers
From Filter Chambers - Cartridge Chambers
Economical, in-line filter for: hydraulic / lube / cutting, mineral and fuel oils. Material: ST. Performance: 7x18 4x18.
Most popular related searches
Renew Oil Extend equipment and machinery life
Minimize oil disposal costs
One and Two Cartridge Models
Operating Pressure 75 psi Max. Operating Temperature 240°F Max
Safety Cover Pressure Relief
Wall Mount Bracket Included Floor mounting legs optional
These models offer efficient full flow filtration of oil and other non-corrosive fluids. Both the single and double car tridge models include wall mount bracket and safety cover. Chamber is painted two-part epoxy gray enamel.
4' x 18' Maxi-Wind Cartridges (Bulletin M-109)
Unbleached cotton: 1, 3, 5, 10, 20, 30 micron for removal of particles from such liquids as oils, solvents and semiaqueous cleaners.
PP: 1, 3, 5, 10, 20, 30 micron for removal of particles from liquids which require the filter media to exhibit a broader range of chemical compatibility.
7' x 18' Industrial Cartridges (Bulletin M-206) Pleated paper: 1, 5, 10, 20, 30 micron for removal of particles from water and oil. Includes such applications as detergent, straight mineral and residual fuel oils; as well as water, glycol-water synthetics and oil-water emulsions. Cotton: 10 micron for removal of particles from liquids such as hydraulic oil, fuel, quench and diesel engine lube oils; also machine tool coolants, solvents and other fluids.
Fuller's Earth: For removal of moisture, additives and corrosive products from oil. Ideal for use on fuel, hydraulic, insulating and lubricating oils as well as jet fuels, quench, rolling and synthetic hydraulic oils.