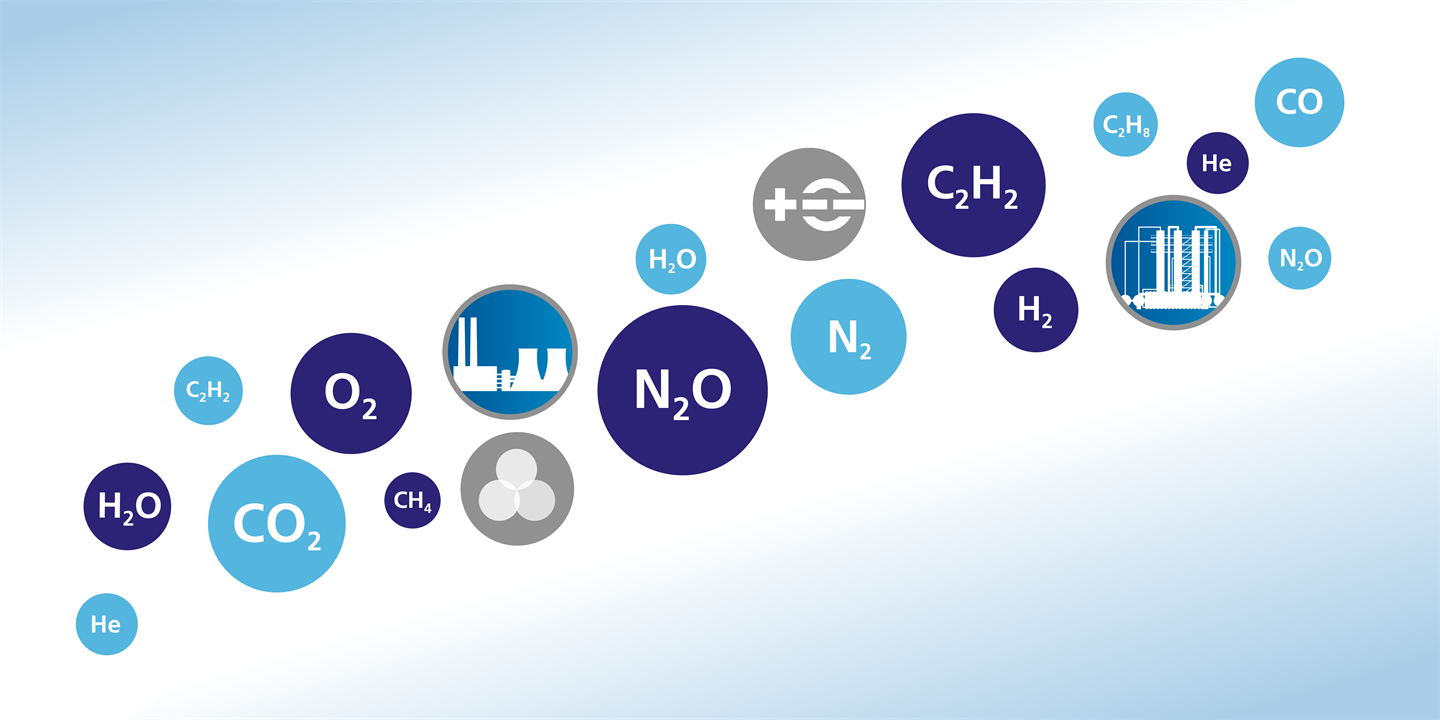 Gas analysis instruments for metals & mining - Metal
The accurate measurement of a gas mixture is essential to metal and mineral processing. Reliable measurements are needed to manage processes ranging from effective combustion control to optimized process control.
Whatever the application, the key to success is effective gas analysis that you can trust to keep your processes running. Servomex products and systems are used extensively in a wide range of applications including furnace control, heat treatment and smelting.
Our expertise ensures the best gas analysis solution is delivered for your application – one which raises productivity while lowering downtime. Supported by a global service and support network, Servomex guarantees operational safety, product quality and process efficiency.
That's why we're chosen with confidence by industries worldwide.
Total Single Supplier Solution
Unsurpassed Analyzer Range
Worldwide Expertise
Reliable gas measurements are needed to manage numerous processes, ranging from effective combustion control to continuous emissions monitoring. Servomex's extensive analyzer range enables us to support all the major application requirements of metal and mineral processing industries:
Combustion Control
Process Control
Process Safety
Emissions Monitoring
Support for each application type ranges from sophisticated multi-analyzer systems down to single-analyzer, single-point solutions.
Our SERVOTOUGH Hazardous Area, SERVOPRO Safe Area, SERVOFLEX Portable and DF High Purity offer a full range of gas measurements to optimize process control and process safety across all customer processes. Efficient combustion control is crucial in many furnace operated applications, with an optimized process being able to reduce fuel costs and carbon monoxide emissions.
Through the SERVOTOUGH FluegasExact 2700 combustion analyzer and SERVOTOUGH LaserSP TDL monitor, Servomex offers the industry-leading solution for safe, efficient combustion control.
Finally, Continuous Emissions Monitoring Systems (CEMS) are mandatory in many processes. The SERVOPRO 4900 CEMS analyzer offers simultaneous monitoring for a range of flue gases, helping operators meet constantly changing environmental legislation.
Servomex offers a complete gas analysis solution for the Metals & Minerals processing industry:
Coking Plant
Cold Rolling Mill
Direct Reduction Iron
Foundry
Furnace - Basic Oxygen
Furnace - Blast
Furnace - Electric Arc
Heat Treating - Annealing
Heat Treating - Brazing
Heat Treating - Carburizing
Heat Treating - Malleabilizing
Heat Treating - Nitriding
Heat Treating - Sintering
Plating
Reheat Furnace Control
Smelting - Aluminium
Smelting - Iron
Smelting - Sn, Zn, Au, Cu, Pb