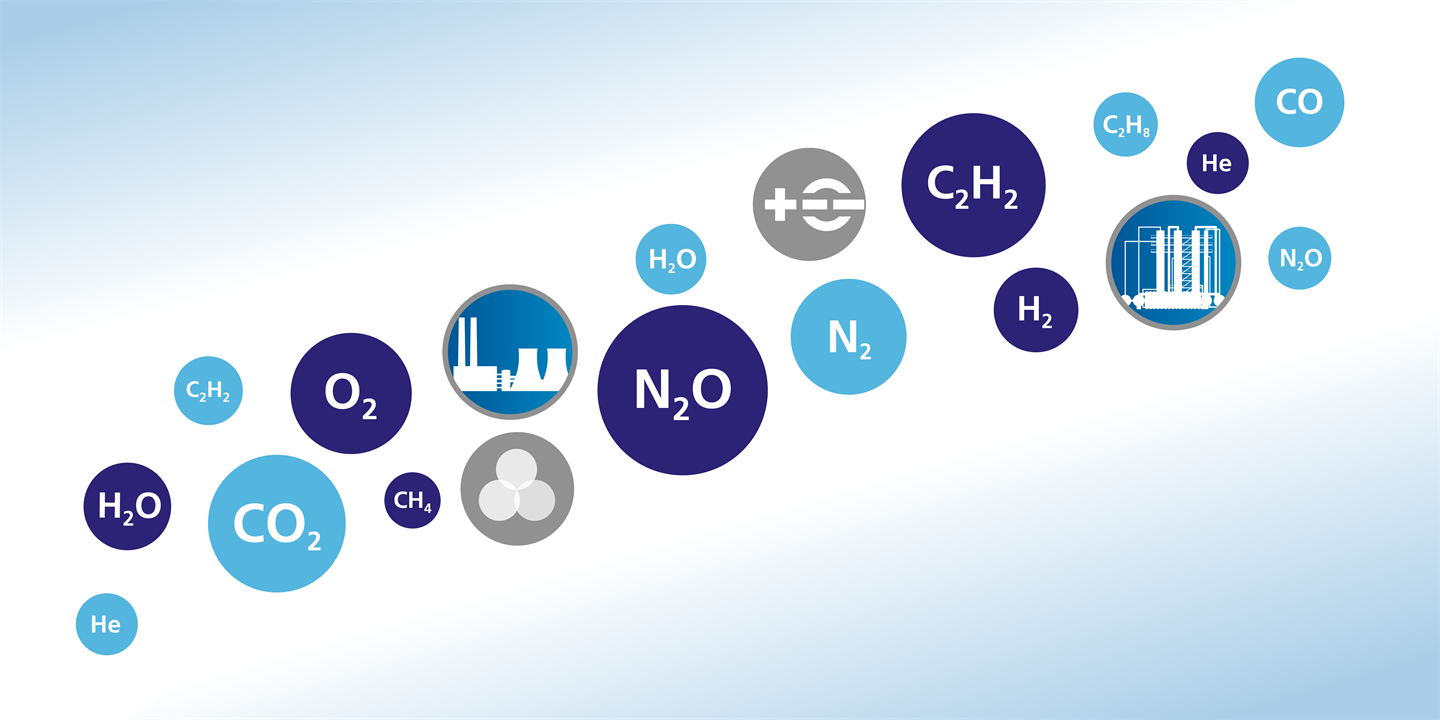 Servomex Plasma Emission Technology: A leap forward in the accurate, safe and costeffective measurement of UHP gases
In the field of gas chromatography, many sensors are available that cover a broad range of measurements. Each of those sensors has advantages and drawbacks, so a solid understanding of the different technologies is important. Thermal Conductivity (TCD) and Flame Ionisation Detector (FID) sensors have been available for decades and are the most commonly used measurement technologies. However, there is now a new technology available that surpasses their performance, especially when ultratrace level measurement is required.

FID technology is currently the most widely used sensor for hydrocarbons analysis. This sensor is relatively simple to use, offering a very sensitive, selective and linear measurement, but there are operational disadvantages. As the name implies, this sensor type uses a flame to burn hydrocarbons, which requires air and hydrocarbon-free hydrogen fuel gas to burn. In recent years, more stringent health and safety requirements means concerns over using flammable pure hydrogen have been raised by users. Alternatives have therefore been sought to improve safety and reduce the expense associated with using a fuel gas.

Challenged to find a safer alternative to the FID, Servomex's R&D team has undertaken extensive research on Servomex's existing Plasma Emission Detector (PED) technology. The team's intention to improve the technology's sensitivity and identify a configuration specific to hydrocarbons while avoiding the use of explosive gases. The intensive research undertaken has now led to the development of a PED sensor optimised for the trace level analysis of hydrocarbons.

The new Servomex PED sensor offers many advantages over FID technology. The new PED sensor is very sensitive and selective to any molecules containing carbons (organic or inorganic), being up to 10 to 100 times more sensitive than a FID measurement, depending on the carrier gas.
FID sensors are traditionally renowned for sensitivity, with the best FID sensors offering a detection limited between 10 ppb and 20 ppb methane equivalent. This limitation is due to the FID sensor requiring carrier gas, fuel and air to operate, making the sensor more prone to noise from low level hydrocarbon contamination from those three different potential sources of contamination. Any hydrocarbons contained in any of these gases are ionised by the sensor, causing drift and noise which limits reliable performance for ultra trace level measurements.

As the PED sensor requires only a carrier gas, external contamination from air and fuel is removed. While it is still very important to have a clean carrier gas, techniques exist to obtain a clean helium or argon carrier gas with a total impurity level below 1 ppb. In addition, avoiding the use of hydrogen and air reduces ownership cost as less gas is consumed and less purification systems are required.