Nol-Tec Systems, Inc.
Nol-Tec Systems specializes in pneumatic conveying, material conveying systems, and dry sorbent injection technologies. Whatever your bulk material handling need may be, Nol-Tec Systems can help with reliable expertise in: Dense phase pneumatic conveying, Dilute phase pneumatic conveying, Dry sorbent injection, Pneumatic blending systems, Bulk bag handling, Dust collection design, Electrical process controls, Combustible dust, Particulate control, Sorb-TecTM lance-less DSI. Providing straight answers for your company pneumatic conveying needs is what Nol-Tec Systems is all about. Our value-oriented approach delivers assured production efficiencies and long-term performance reliabilities to solve your bulk material handling challenges. We balance sound technical expertise with innovative thinking to exceed your expectations and deliver success.
Company details
View in map
Find locations served, office locations, manufacturers and our distributors.
Business Type:

Manufacturer

Industry Type:

Manufacturing, Other

Market Focus:

Globally (various continents)

Year Founded:

1983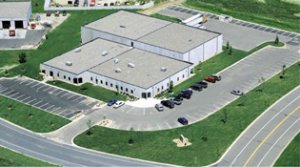 Since 1983, Nol-Tec has grown to become known as one of the industry's most trusted and respected global suppliers of pneumatic conveying, bulk material handling, and integrated control systems. This is a result of our decades of steadfast dedication to provide our customers with unparalleled service and high-quality custom-engineered systems and controls that stand the test of time.

We work with clients from companies of all sizes in an array of industries - from small foundries to large multi-national food manufacturers. Those who come to Nol-Tec for our conveying or automation solutions become long-term partners as we work together to achieve their goals of becoming more efficient, productive, and competitive.

Our customers also benefit from what we consider to be Nol-Tec's biggest asset - our employees. We have assembled an exceptional group of talented, hard-working, motivated individuals whose diverse industrial backgrounds offer hundreds of years of collective experience with handling a myriad of materials in a wide variety of applications.

Headquartered in Lino Lakes (Minneapolis), Minnesota, with regional offices in North Carolina and Indiana, associate companies in Italy and Singapore, and a worldwide representative network, Nol-Tec has the experience, resources and personnel to tackle your toughest bulk material handling and process control projects.