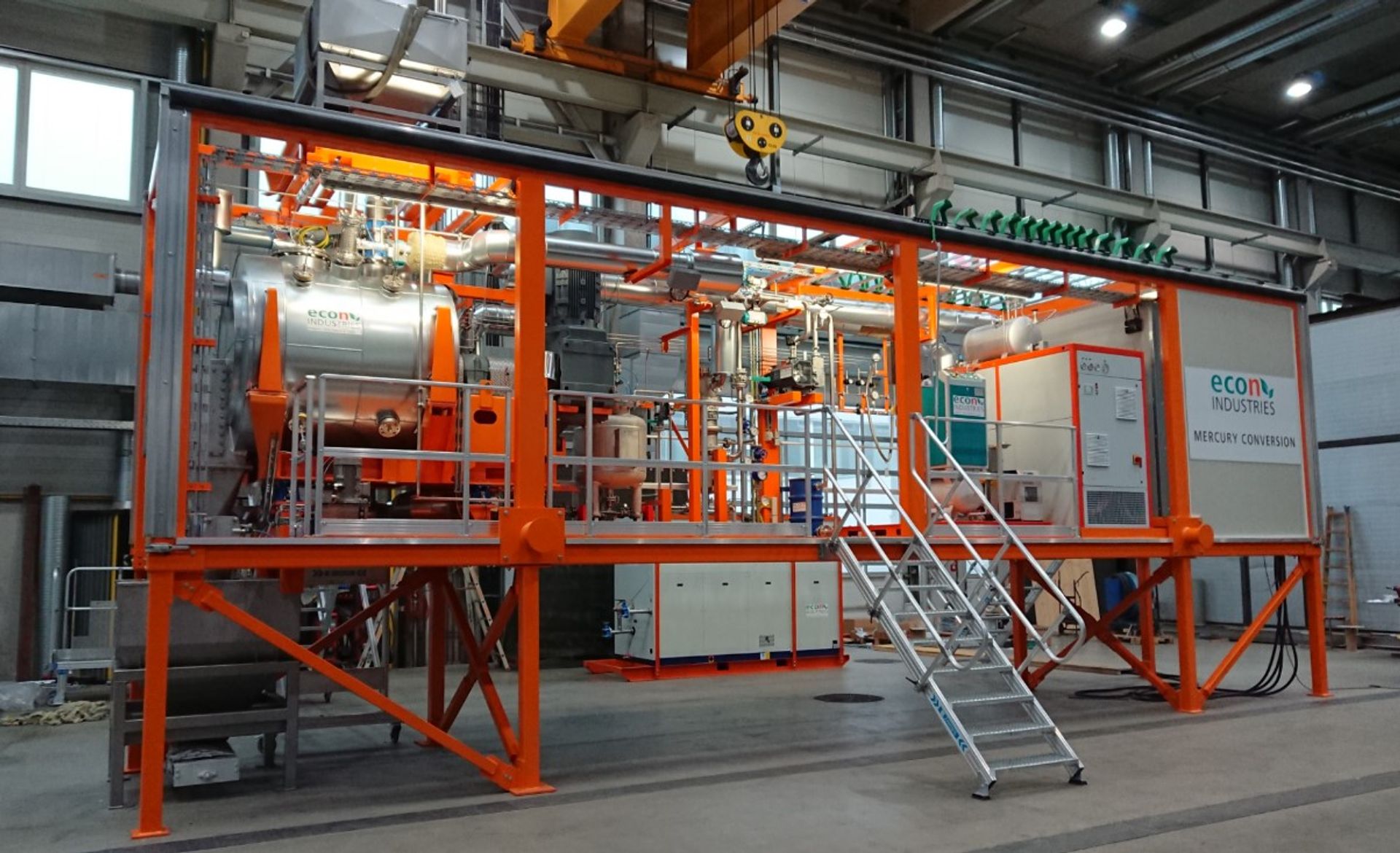 econ industries services GmbH
econ industries offers solutions for the treatment of industrial hazardous wastes and contaminated soil. Our VacuDry technology separates harmful substances from the solid material with heat and vacuum in a fully encapsulated system. Regarding energy efficiency and carbon emissions, this method is far superior to other thermal desorber techniques and is accepted as state-of-the-art by approval authorities world-wide. Tailor-made research, development, consulting, engineering, delivery and commissioning are our core competencies. We can call upon over 20 years of experience in plant construction, and employ a powerful team of highly qualified engineers, that make a great contribution to the constant advancement of our technology.
Company details
Schiffbauerweg 1
,
Starnberg
,
82319
Germany
Business Type:

Manufacturer

Industry Type:

Market Focus:

Globally (various continents)

Year Founded:

2003

Employees:

11-100

Turnover:

1,000,000 - 10,000,000 €
econ industries provides the most efficient and cleanest solutions to recover resources from special wastes worldwide.

econ industries has been operating in the profession of industrial waste treatment for over 20 years. Starting with the mantra "Zero industrial waste…!" we are passionate about working every day towards a cleaner future; creating safe and effective alternatives to landfilling and waste incineration. Developing cutting-edge resource recovery techniques for hazardous industrial wastes is our daily business. The environment is of utmost importance to us, and all of our work is consistently undertaken in accordance with the strictest German environmental regulations.
During the late 1990's, our first vacuum dryers for soil-remediation went into operation. From the beginning, we were certain that no other desorber technology would be able to deal with such a wide range of feed materials as ours; everything from low-viscosity sludge to soils and building rubble. Today, using vacuum distillation under the brand name VacuDry, we are 100% committed to providing the best resource recovery method available for industrial wastes and cleaning up contaminated sites.
Our waste treatment technology is able to recover e.g. 100 % of valuable drilling fluids, leading to a profitable hazardous waste recycling process and minimum impact to the environment.
Customers who decide to work with us will have access to the most efficient and cleanest solutions for recovering resources from wastes in the world. Large investments have been made into research & development, resulting in unique patented technologies which help to secure our worldwide market leadership. With the team of engineers, who like to call themselves 'econeers´ here we are coordinating projects locally and abroad, working across Europe as well as 30 other countries worldwide.
Facts and Figures:

600,000 tons - treatment capacity of all existing VacuDry® units

90,000 tons - annual throughput capacity of largest VacuDry® unit

150 tons - average weight of the supplied VacuDry® units

600 tons - total weight of the largest VacuDry® unit

9 tons - total weight of the smallest supplied VacuDry® unit

34 countries - origin of inquiries where we work on VacuDry® projects

0 countries - rejected EPA permit applications for VacuDry® units