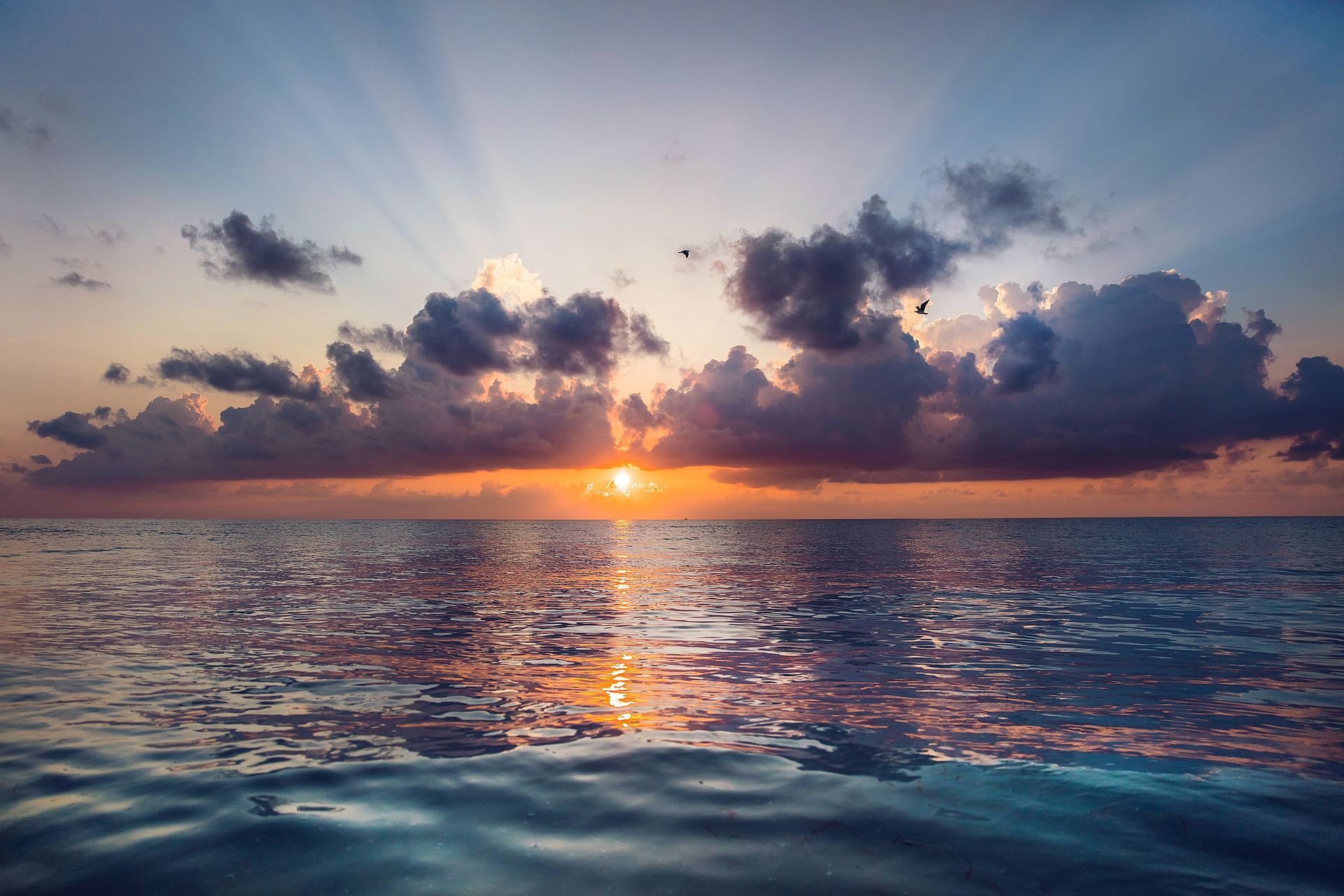 27 services found
Trinity Consultants Services
Compliance Assistance

NESHAP-NSPSTrinity tracks the ongoing development and promulgation of New Source Performance Standards (NSPS) and National Emissions Standards for Hazardous Air Pollutants (NESHAP). NSPS apply to equipment in nearly every facility and are one of the first areas addressed in many permitting studies. With nearly four decades of experience in air regulations and permitting, Trinity can be of great value in helping you determine the applicability of NSPS ...

The management of any facility requires a watchful eye to ensure regulations and procedures are followed and the intent of management is met. By conducting audits, companies can be assured that prescribed environmental and safety procedures are properly performed. It is an approach that makes good business sense. The lack of proper oversight can adversely impact not only local communities but also the health and well-being of employees. EHS Auditing ...

Many air quality permitting projects require a facility-wide inventory of all air emissions sources. An accurate accounting of emissions is also necessary for payment of annual permit fees to state and local regulatory agencies. In addition to common point sources, facilities often have emissions sources that are more difficult to identify and quantify, such as raw material storage piles, material handling operations, solvent cleaning of parts and ...

Industrial facilities subject to air permits and regulatory emissions limits must frequently implement sophisticated Continuous Emissions Monitoring Systems (CEMS) to demonstrate compliance. Without a solid understanding of the federal regulatory requirements under 40 CFR Parts 60 and 75 (as well as state and local requirements) and the development of a good CEMS program, demonstrating compliance with the applicable requirements can be ...

Permitting Support

Whether constructing a new industrial facility, expanding an existing facility, or modifying operations, owners and operators may be subject to air quality permitting requirements. Industrial sources must be designed, constructed, and operated to comply with all applicable air quality regulations. Air quality regulations exist within a range of permitting programs, including state and local codes, and federal programs such as New Source Review and the ...

For over 30 years, Trinity Consultants has performed dispersion modeling studies to assist industrial facilities in assessing the impact of their emissions on ambient air quality. Regulatory requirements for dispersion modeling remain the primary motivation for the majority of modeling studies in the U.S. New federal modeling guidelines, more complex models that simulate the transformation of pollutants and more accurately represent dispersion, and ...

Historically, Trinity has assisted clients with monitoring plan development, oversight of equipment selection and installation, and data quality management and data reduction for a variety of meteorological and ambient monitoring scenarios. Our recent merger with Meteorological Solutions, Inc. (MSI) of Salt Lake City enhanced our ability to provide comprehensive, turnkey meteorological and ambient air quality monitoring services to our ...

ControlTechnologyDepending on the location of a project and the equipment and pollutants involved, air pollution control technology requirements may be significant in terms of cost and preparation of the air quality permit ...

Climate, Energy & Sustainability

The accumulation of greenhouse gases (GHGs) in the Earth's atmosphere, created primarily through fossil fuel combustion, has resulted in global climate change, or global warming. As a result, climate change has emerged as a critical environmental management issue for organizations today. Organizations are faced with developing federal and state regulatory frameworks in the U.S., such as California's AB-32 regulation and EPA's GHG Mandatory ...

Sustainable business initiatives strive to grow business without extending the use of natural resources beyond the environment's capacity to supply them indefinitely, striking a balance between superior financial performance and superior environmental and social performance. Factors that drive companies to pursue business sustainability, beyond the associated financial and environmental improvements, include expanding globalization, ...

Many organizations in California are required to report and reduce greenhouse gas (GHG) emissions mandated by California Global Warming Solutions Act of 2006 (AB 32). In December 2007, the California Air Resources Board (ARB) promulgated AB 32 mandatory reporting regulations (MRR) requiring organizations to measure, calculate, report, and verify their greenhouse gas emissions if they are in selected industry sectors or are a general stationary ...

EH&S Information Management Solutions

Today, businesses face tremendous pressure to perform – not just fiscally, but in the environmental and social arenas as well. There are unprecedented challenges in the areas of: Increased compliance demonstration burdens.Increased public interest in environmental performance. Competitive pressure to optimize ...

Commercial software doesn't meet all of the Environmental, Health, and Safety (EH&S) information management needs of every company. There are times when an organization's budget,timeframe, or objectives dictate an individualized system. T3, a Trinity Consultants company, provides custom compliance solutions that give EH&S and operations personnel the ability to streamline procedures, enhance compliance demonstration capabilities, ...

Monitoring task progress is fundamental in keeping compliant and avoiding fines. For many industrial organizations regulatory requirements and deadlines are numerous and complex. Sending emails with spreadsheets and calling team members for updates on assigned tasks are not efficient tracking ...

Regulatory Compliance

Since 1974, Trinity has helped industrial facilities determine applicable environmental regulations and efficiently achieve compliance. Legislation such as the 1990 Clean Air Act Amendments and other regulatory programs have increased the burden to industry with the creation of new regulations and increased compliance demonstration requirements. Trinity has evolved in order to meet the changing regulatory compliance challenges of its clients.

We serve as advocates for our clients with regard to their environmental issues in a number of scenarios including: Identifying applicable regulations, Working with agency personnel to expedite permit approval, Negotiating permit terms to ensure maximal flexibility, Responding to Section 114 information requests, Providing litigation support including expert testimony, Supporting clients during proposed rule development, Informing clients on new ...

Air Dispersion Modeling. Air Quality Permitting. Ambient Air Monitoring. CALPUFF Services. Control Technology Analysis. NESHAP and NSPS Compliance. SSM Solution Tool (SSM-ST). Reporting. Visible Emissions Monitoring System ...

Authorized by the Clean Water Act, the National Pollutant Discharge Elimination System (NPDES) program requires that industrial facilities that discharge into the waters of the United States must be permitted. The NPDES has separate permitting programs for process wastewater and storm water. Trinity's expertise in water discharge permitting includes permit application preparation, water sampling, and development of electronic data systems for discharge ...

In order to protect the community or workers from harmful or annoying noise levels, a noise analysis may be required by state or federal regulations prior to initiating a new project. Even if not required by law, the owner or operator may wish to perform a noise analysis as a component of a community relations program or to defend against potential litigation. Trinity Consultants performs noise analyses that enable clients to determine optimum sound ...

A comprehensive compliance audit can help an organization ensure that all applicable regulations have been properly addressed and to identify and resolve any problematic issues in a timely manner. A compliance audit from Trinity begins with a thorough review of existing facility data including permits, permit applications, plot plans, construction history, emissions calculations, monitoring information, regulatory reports, process flow diagrams, and ...

Sustainability Environmental Management

Business is operating in a climate of increasingly complex environmental regulations, emerging international issues, and pressure by external stakeholders for transparency in financial and environmental reporting. In this climate, it is essential that companies develop environmental management practices backed by organizational commitment and driven by performance evaluation and continual improvement. Proactive environmental management systems can add value to the corporate bottom line by enhancing reputation, reducing risk, avoiding costs, stimulating process innovation, increasing worker productivity and morale, and improving relationships with regulators and the community.

The accumulation of greenhouse gases (GHGs) in the Earth's atmosphere, created primarily through fossil fuel combustion, has resulted in global climate change, or global warming. With the entry into force of the Kyoto Protocol and the development of regional GHG emissions trading schemes and voluntary registry programs in the United States, multi-national companies will potentially operate under a number of complex and dissimilar ...

ISO 14000 is an internationally recognized environmental management standard with its origins in sustainable development. While not for everyone, ISO 14001 certification may be appropriate for multi-national organizations or for those being required to obtain certification by their customers (e.g. suppliers to IBM, Ford, and GM). It may also provide a strategic business advantage for companies attempting to enter new markets or promote a record of ...

In its most typical scenario, the By-Product Synergy (BPS) program brings together companies from diverse industries with dissimilar production processes to explore ways to convert by-products from one company into useful materials for another. Trinity provides a forum in which companies can meet, evaluates their inputs and outputs, and assists in identifying mutually beneficial synergies between organizations. A distinct advantage of the BPS program is ...

Our staff has performed due diligence analyses for industrial clients, financial institutions, and law firms as representatives of the buyer or seller during asset transfers. Trinity can design a due diligence program that can enhance the value of your transaction. Trinity understands that the purpose of conducting due diligence analyses is to minimize business and environmental ...

Many industrial facilities with limited environmental compliance requirements have chosen not to dedicate existing staff or hire new staff to manage environmental compliance activities. Reasons include the substantial cost associated with having dedicated environmental compliance staff and the significant liability associated with assigning environmental compliance—a highly complex and continually evolving area—to staff members that may ...

Industrial Risk Management

Trinity helps facilities comply with applicable regulations and minimize the risks to the community and the environment associated with industrial operations. We are particularly adept at employing computer models to predict the impact of accidental release scenarios as is required under EPA's Section 112(r) Risk Management Program and to assess the residual risk that remains following compliance with the Section 112 National Emissions Standards for Hazardous Air Pollutants (NESHAPs).

The Risk Management Program (RMP) developed under Section 112(r) of the 1990 Clean Air Act Amendments regulates the storage and/or processing of toxic and flammable substances. It requires affected facilities to develop and submit risk management plans that include a hazard assessment, prevention program, and emergency response program. The RMP is based on a three-tiered (program) approach that is designed to link the degree of risk associated with the ...

Litigation

When environmental and industrial safety issues become litigious, our senior consultants work with clients' legal counsel to provide the appropriate support. Trinity's experienced professionals assist legal counsel in several ...

EH&S Management Solutions

Established in 1997 T3®, is a division of Trinity Consultants that develops information technology solutions for EH&S management. With exceptional knowledge in regulatory requirements, information technology, and industry practices, T3® is ideally suited to provide cost-effective solutions to industry's challenging EH&S data management requirements. From handheld Pocket Solutions® to custom, desktop solutions for a single user to enterprise-wide EH&S ...